Easy Fruit Pizza
If there's a more impressive dessert that requires so little effort, we don't know what it is! The time-saving secret behind this beautiful fruit pizza is a crust made from Pillsbury™ refrigerated sugar cookie dough, and the wow factor comes from the rainbow of fresh fruit.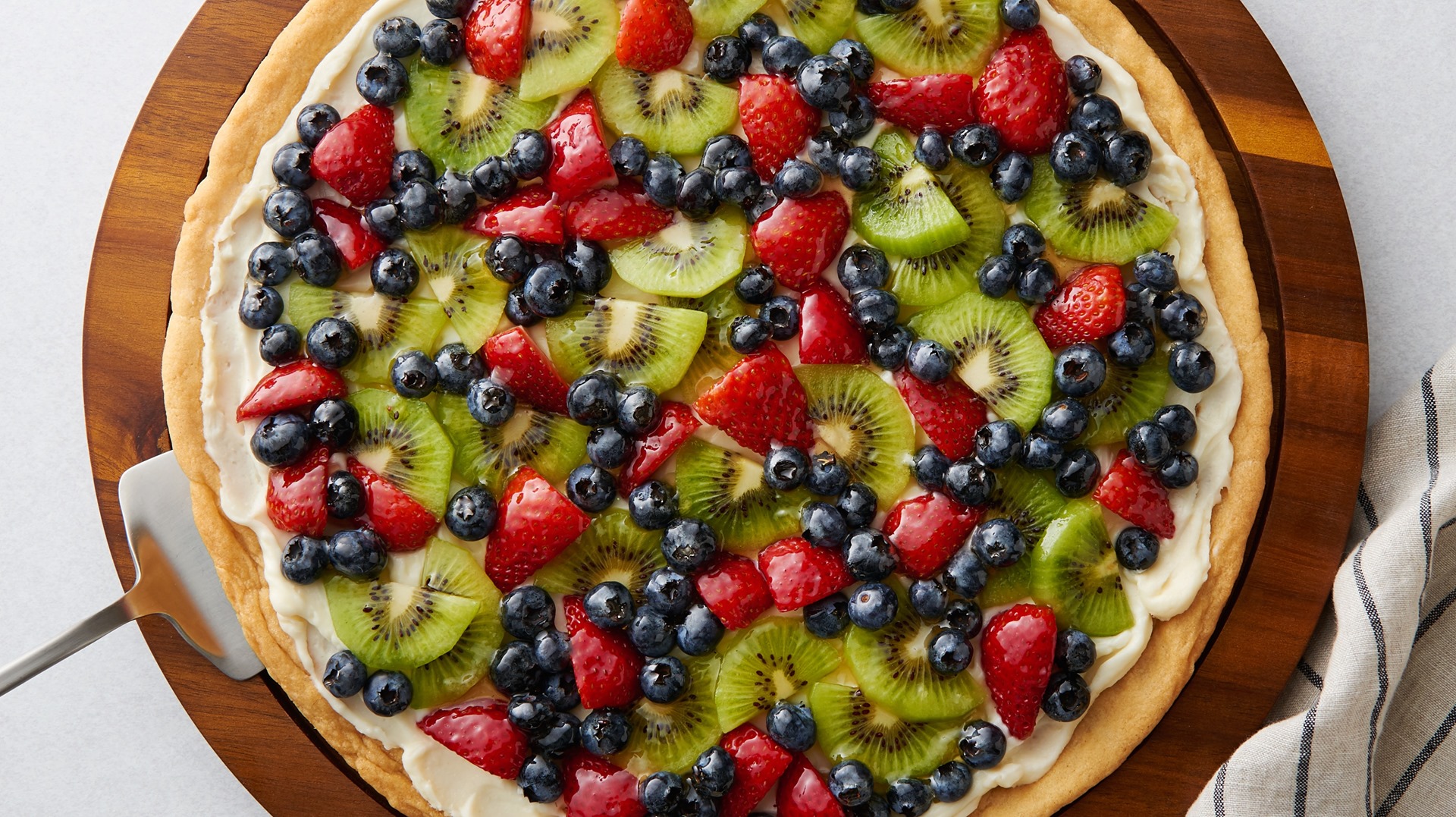 Ingredients
1 roll (16.5 oz) Pillsbury™ refrigerated sugar cookies SAVE $
1 package (8 oz) cream cheese, softened
⅓ cup sugar
½ teaspoon vanilla
2 kiwifruit, peeled, halved lengthwise and sliced
1 cup halved or quartered fresh strawberries
1 cup fresh or frozen blueberries
½ cup apple jelly
Instructions
Heat oven to 350°F. Spray 12-inch pizza pan with cooking spray. Break up cookie dough in pan; press dough evenly in bottom of pan to within ½ inch of edge. Bake 16 to 20 minutes or until golden brown. Cool completely on cooling rack, about 30 minutes.
In small bowl, beat cream cheese, sugar and vanilla with electric mixer on medium speed until fluffy. Spread mixture over cooled crust.
Arrange fruit over cream cheese. Stir jelly until smooth; spoon or brush over fruit. Refrigerate until chilled, at least 1 hour. To serve, cut into wedges or squares. Cover and refrigerate any remaining pizza.
Watch the recipe video here: