Creamy Ranch Chicken Pasta
CREAMY RANCH CHICKEN PASTA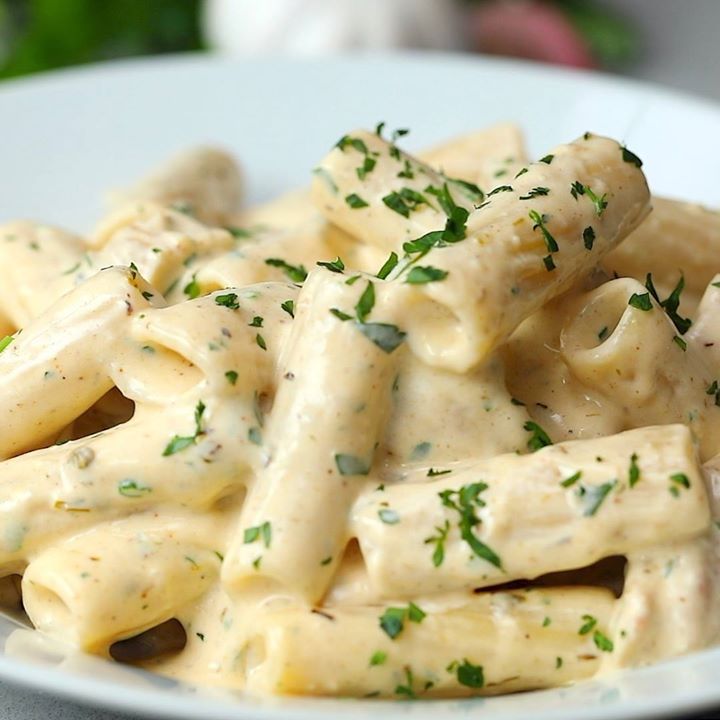 Ingredients
1 tsp oregano
½ tsp garlic powder
½ tsp cayenne
1 tsp onion powder
1 tsp white pepper
1 tsp salt
2 chicken breasts
2 tbsp unsalted butter
2 cups double cream
2 tbsp parsley, finely chopped
1 tsp oregano
cooked rigatoni, 3 cups
2 cloves garlic, finely chopped
Instructions
Mix together the spices and salt. Butterfly the chicken breasts and cover with the seasoning.
Foam the butter over medium-low heat, then add the chicken breasts. Cook on each side until nicely golden and cooked through. Remove from the pan to rest, then slice into thin strips.
Add the garlic to the pan and cook until fragrant (watch it doesn't colour). Pour in the cream. Bring to a simmer and reduce for 10 minutes, stirring occasionally. Add the parsley, oregano and chicken. Stir through.
Add cooked pasta and a little reserved pasta water to loosen.
Eat with a little more parsley.
Enjoy!
Watch the recipe video here:
Creamy Ranch Chicken Pasta

Posted by Twisted on Monday, April 16, 2018