Creamy Parmesan Mushroom Chicken
Chicken covered in a cream mushroom and spinach sauce it perfect for dinner any night of the week. Serve it with sliced garlic bread and a salad for a compete meal!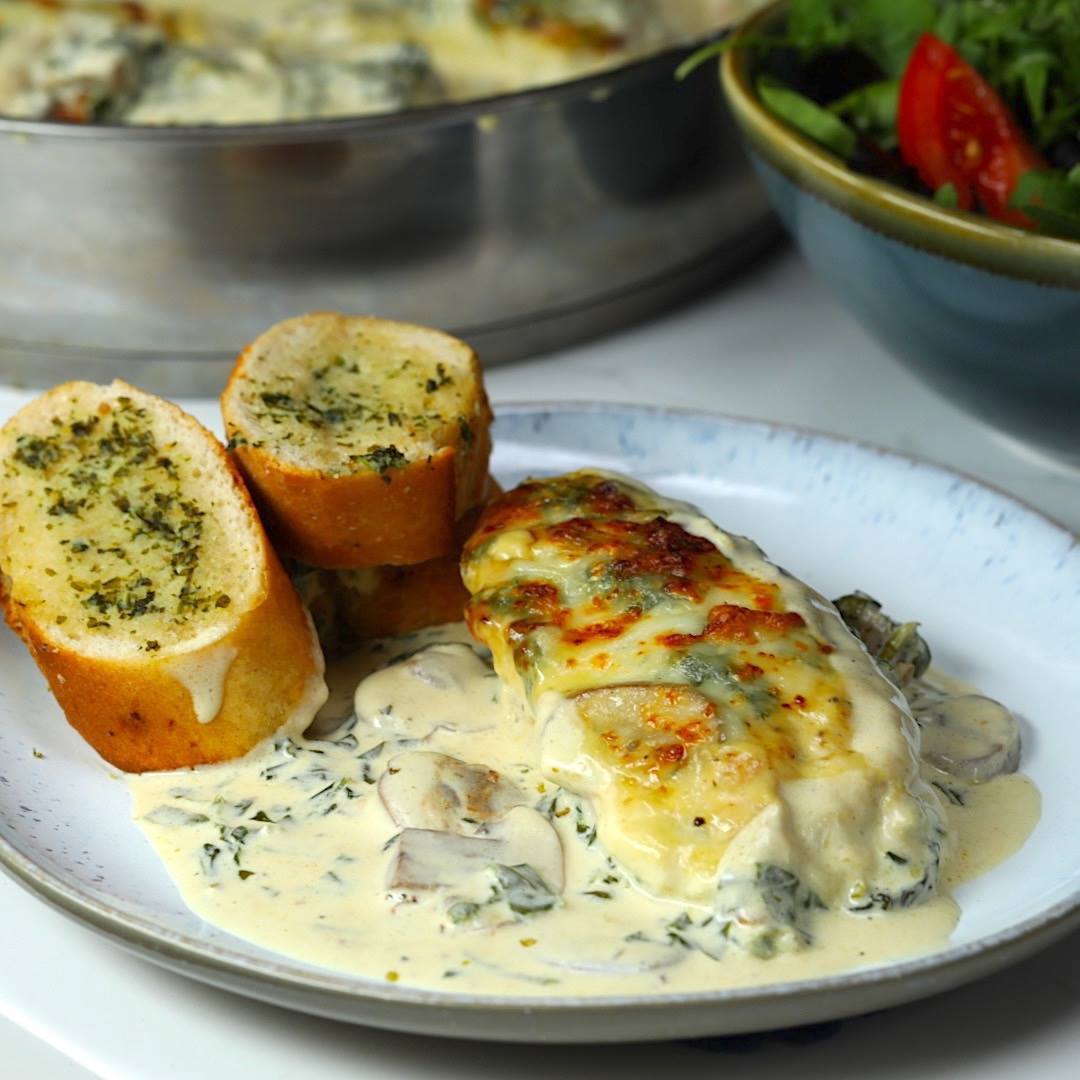 Ingredients
2 tsp oil
4 chicken breasts
salt to taste
pepper to taste
2 tbsp butter
2 cups chopped mushrooms
2 cloves garlic minced
½ cup white wine
2 cups heavy cream
½ tsp oregano
1 cup grated parmesan
2 cups chopped spinach
Sliced fresh mozzarella
Instructions
Add oil to a non-stick pan over medium-high heat. Sear chicken breasts on both sides until golden. Remove and set aside.
Add butter and mushrooms to the same pan and cook until golden and softened. Add garlic and white wine. Let reduce slightly. Pour in cream, oregano, parmesan, salt and pepper to taste and spinach. Bring to a simmer and cook for 10 minutes to thicken and cook spinach though.
Add chicken back in, top with sliced mozzarella and grill for 5-8 minutes.
Serve with garlic bread and salad.
Enjoy!
Watch the recipe video here: