Yakisoba
A dish so good all your friends will be asking you to send noods.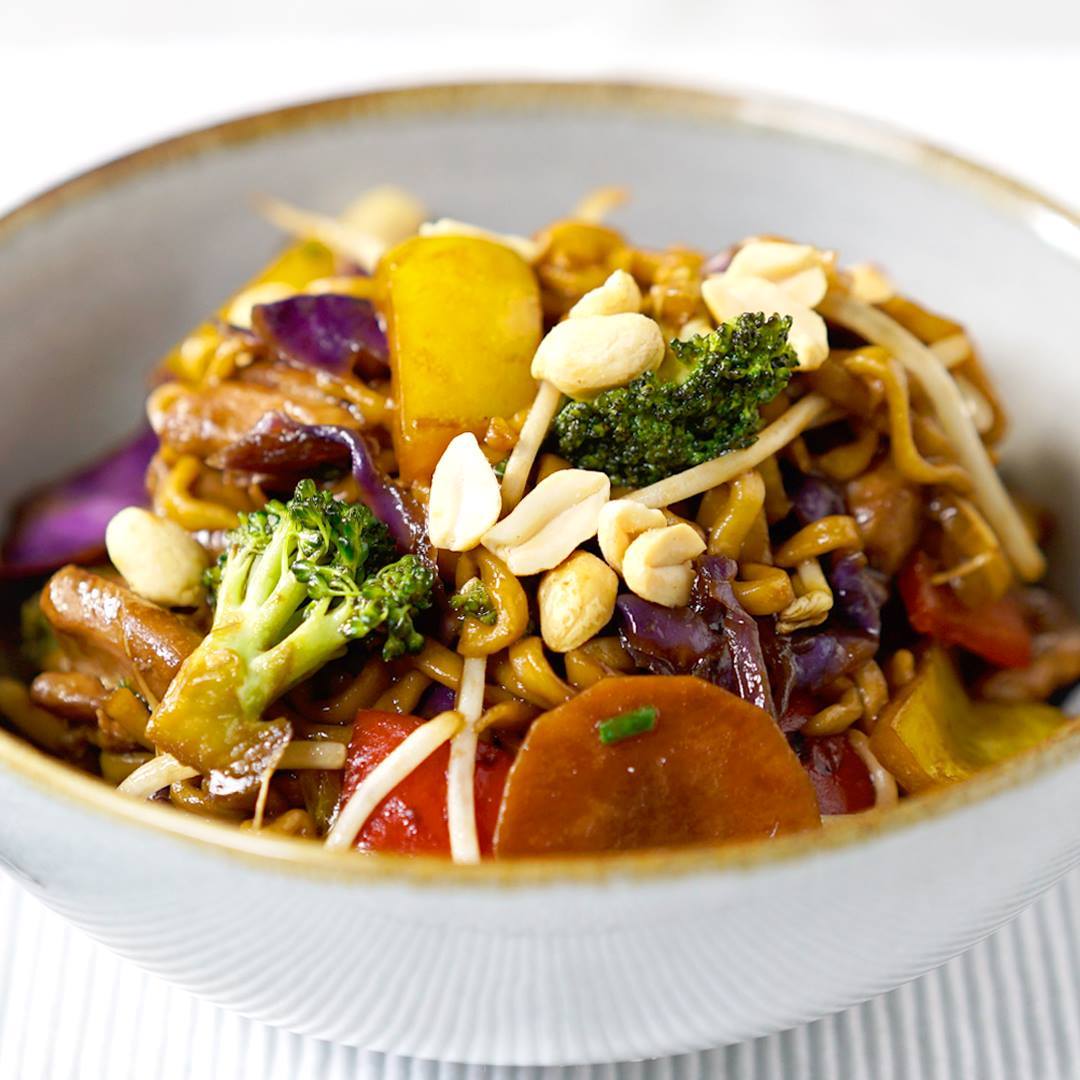 Ingredients
1 pound chicken thighs, cubed
1 piece of ginger, minced
Salt
½ cup soy sauce
Sesame oil, for sauteeing
1 onion, quartered
1 carrot, cut into rounds
1 yellow bell pepper, cut into strips
1 red bell pepper, cut into strips
½ head of broccoli, chopped
¼ head of red cabbage, cut into strips
¼ cup oil
1 tablespoon cornstarch, dissolved in one tablespoon water
½ pound yakisoba noodles, cooked
Bean sprouts
1 bunch scallions, chopped
1 cup shelled, roasted peanuts
Instructions
Season the chicken with ginger and salt, then marinate in the soy sauce. Set aside.
In a saute pan over high heat, add the sesame oil, onion, carrot, bell peppers, broccoli and red cabbage. Cook until slightly softened, then set aside.
In the same pan, add the oil and chicken pieces, reserving the marinade. Return vegetables to pan, pour in marinade, and cook for 5 minutes. Stir in the cornstarch mixture, then cook for another 2 minutes.
Stir in the noodles, bean sprouts and scallions. Garnish with peanuts before serving.
Watch the recipe video here: