Ranch Pork Chop Sheet Pan Supper
Recipe of the Day: The Pioneer Woman - Ree Drummond's Ranch Pork Chop Sheet Pan Supper ???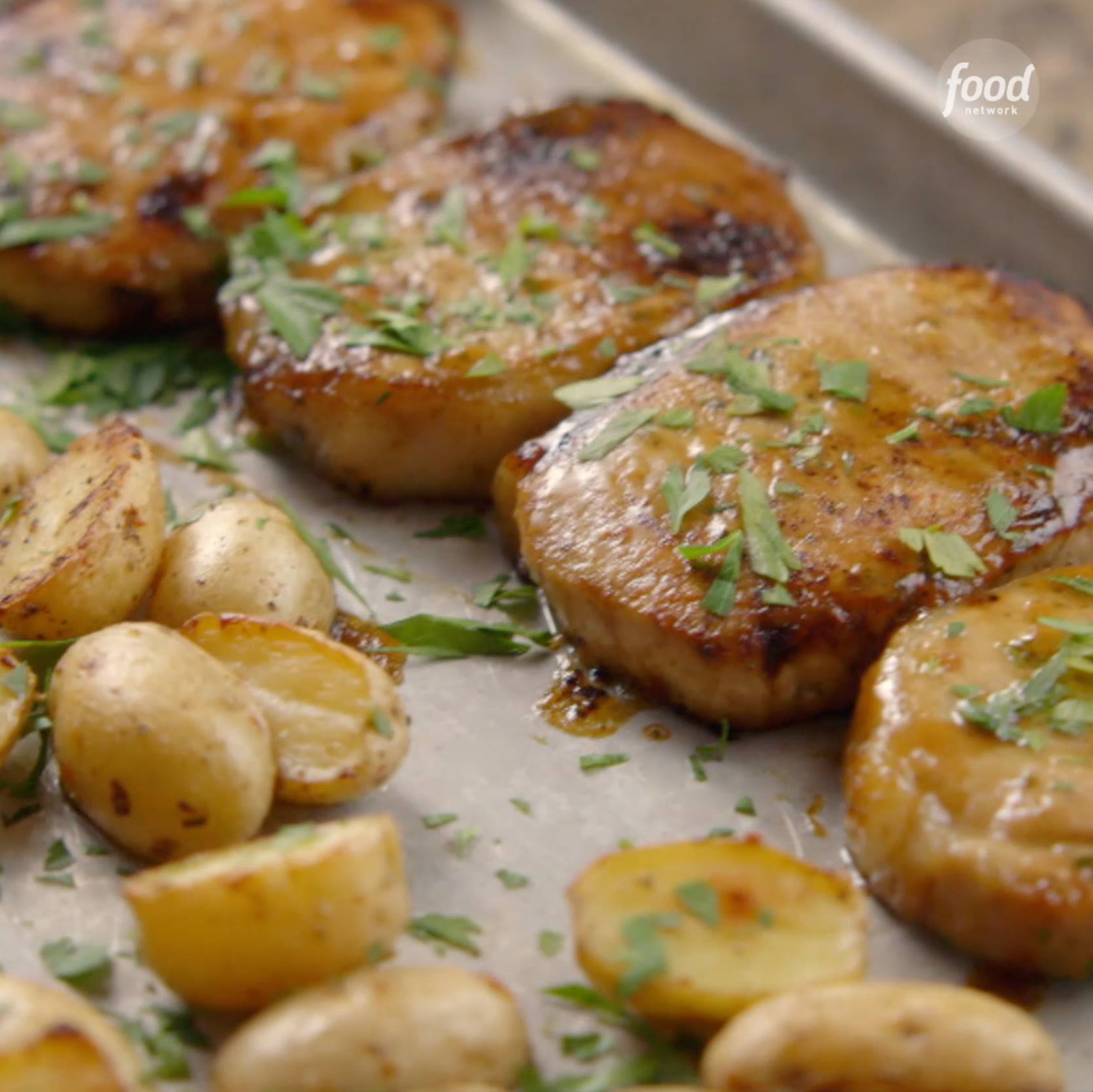 Ingredients
2 tablespoons honey
2 tablespoons Worcestershire sauce
One 3.5-ounce packet ranch dressing mix
5 tablespoons olive oil
1½ teaspoons freshly ground black pepper
4 boneless pork chops (1/2 inch thick)
1 pound baby Yukon gold potatoes, halved
8 ounces green beans, trimmed
2 tablespoons fresh parsley leaves
Instructions
Preheat the oven to 475 degrees F.
In a small bowl, mix together the honey, Worcestershire, 2 tablespoons of the ranch dressing mix, 2 tablespoons of the olive oil and 1 teaspoon of the pepper until combined.
Brush the mixture over the chops on both sides and place in a row on one side of a sheet pan using tongs.
In a medium mixing bowl, add the potatoes, 2 tablespoons of olive oil, 1 tablespoon of the ranch dressing mix and ¼ teaspoon of pepper and toss to coat. Tip onto the middle of the sheet pan next to the pork chops. Bake for 15 minutes.
Meanwhile, add the beans to a bowl along with the remaining olive oil, ranch mix and ¼ teaspoon pepper and toss.
When the 15 minutes is up, remove the sheet pan from the oven and flip the pork chops. Toss the potatoes and add the green beans to the empty space at the side of the baking sheet. Bake until the vegetables are just beginning to brown, about 7 minutes more. Garnish with the parsley leaves and serve.
Watch the recipe video here: