Cheesy Shrimp-and-Grits Casserole
Creamy cheese grits and succulent shrimp make a devine casserole. Don't expect leftovers because your guests are certain to ask for seconds—maybe even thirds!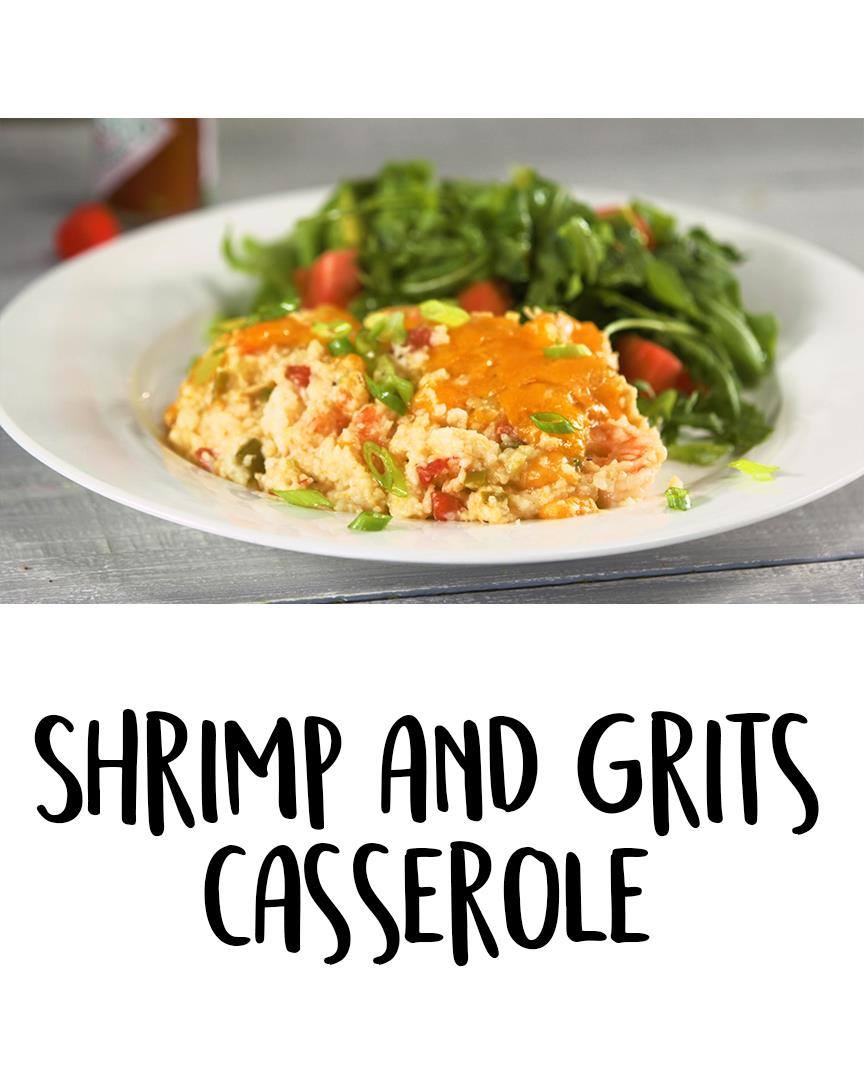 Ingredients
4 cups chicken broth
½ teaspoon salt
1 cup regular grits
1 cup (4 ounces) shredded sharp Cheddar cheese, divided
1 cup (4 ounces) shredded Monterey Jack cheese with peppers
2 tablespoons butter or margarine
6 green onions, chopped
1 green bell pepper, chopped
1 garlic clove, minced
1 pound small fresh shrimp, peeled and cooked
1 (10-ounce) can diced tomatoes and green chiles, drained
¼ teaspoon salt
¼ teaspoon pepper
Instructions
Bring 4 cups chicken broth and ½ teaspoon salt to a boil in a large saucepan; stir in grits. Cover, reduce heat, and simmer 20 minutes.
Stir together grits, ¾ cup Cheddar cheese, and Monterey Jack cheese.
Melt butter in a large skillet over medium heat; add green onions, bell pepper, and garlic, and sauté 5 minutes or until tender.
Stir together green onion mixture, grits mixture, shrimp, and next 3 ingredients. Pour into a lightly greased 2-quart baking dish. Sprinkle top with remaining ¼ cup shredded Cheddar cheese.
Bake at 350° for 30 to 45 minutes.
Watch the recipe video here: