Cheesy Heinz Beanz Potato Lasagna
If you've been longing for a dauphinoise that delivers more bean for your buck, then this is the dish for you. Layers of gooey cheese, tangy Heinz Baked Beanz and buttery potato come together to make one hell of a lasagna bake. For comfort food that looks a little different, this is as good as it gets.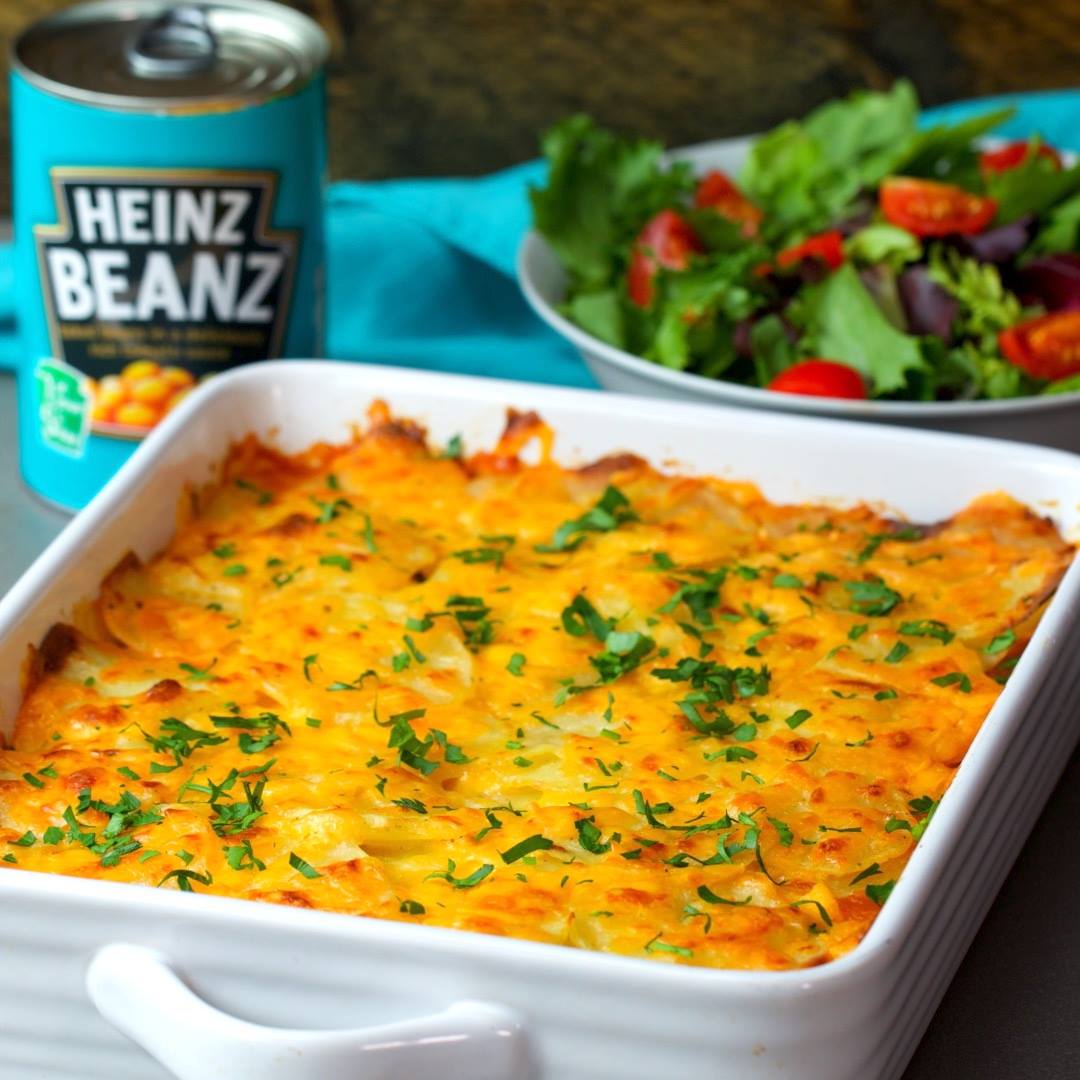 Ingredients
830g Heinz Beanz
750g Potatoes, peeled
8oz Vegetable Stock
7oz Whole milk
150g Cheddar Cheese
3 cloves Garlic, minced
1 tsp salt
1 tsp pepper
2g parsley, chopped
Instructions
Mandolin the potatoes into thin slices (keep them in water to stop them from browning).
Heat the stock, milk, garlic, black pepper, and salt to a simmer. Add the potatoes in batches and cook until they are pliable, then take them out of the mixture and leave them in a separate dish so they don't turn too mushy at this stage
Place a layer of the potatoes in the bottom of a deep baking dish and top with a few spoons of Beanz and a good sprinkling of cheddar cheese. Repeat with as many layers as it takes to reach the top of the dish. Over the final layer of potatoes pour all the excess cream and sprinkle with any remaining cheddar. then cover and take away to bake for roughly 40 minutes, or until cooked through and bubbling.
Sprinkle with parsley
Enjoy!
Watch the recipe video here: