Creamy Parmesan Mushroom Chicken Lasagna
Creamy Parmesan Mushroom Chicken Lasagna with spinach is literally the perfect lasagna. Cheesy, creamy and delicious!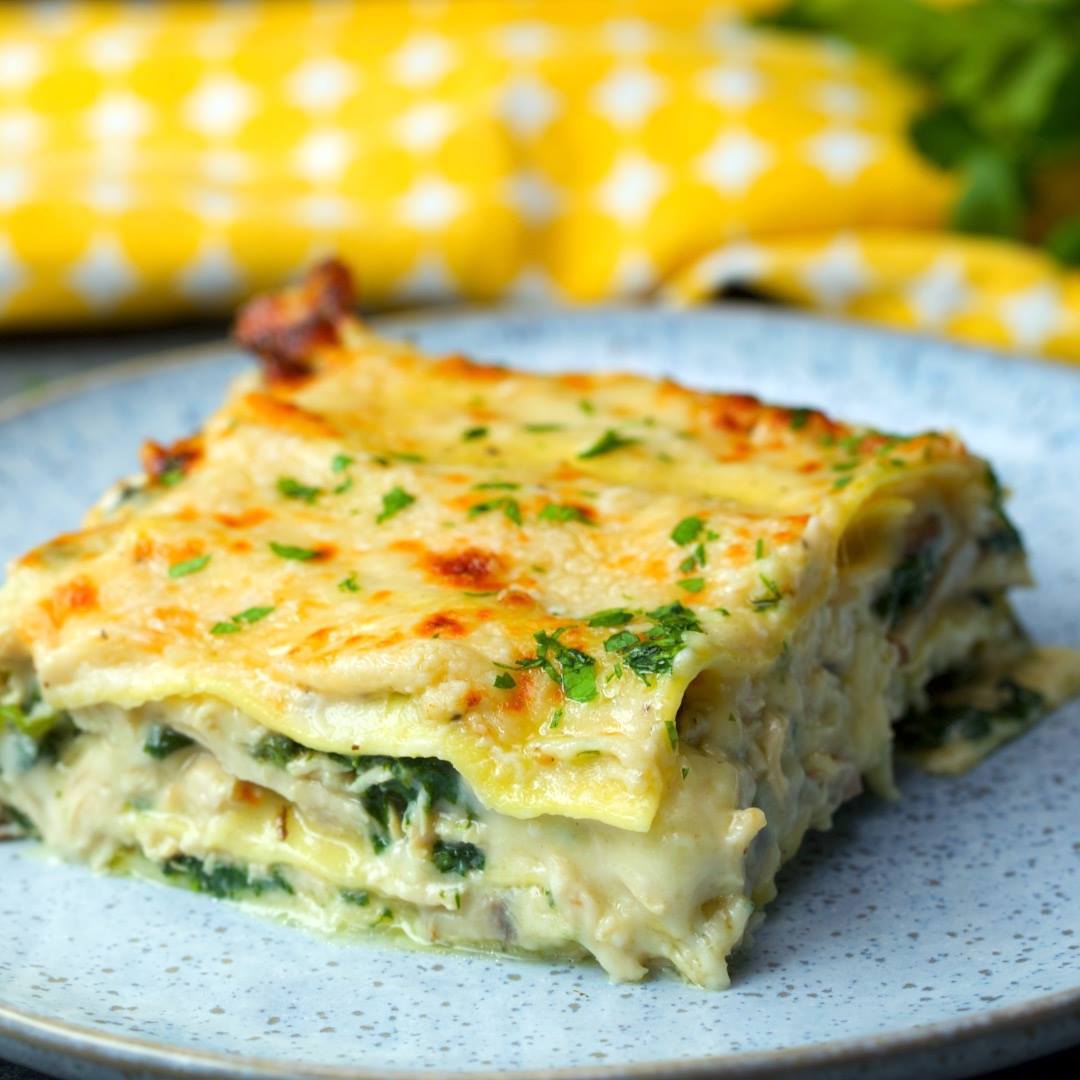 Ingredients
1 tbsp oil
2 cups sliced mushrooms
4 cups chopped spinach
2 garlic cloves, minced
½ cup vegetable or chicken stock
3 cooked chicken breasts, shredded
3 cups bechamel sauce
Salt and peper to taste
Fresh Lasagna sheets
Sliced mozzarella
Grated parmesan cheese
Instructions
Heat oil in a non stick pan over medium-high heat. Add mushrooms and sauté until golden brown. Add garlic and cook until aromatic. Add spinach and cook through until wilted. Add chicken, salt pepper and stock. Stir and cook until liquid has just evaporated. Remove and set aside to cool.
Pre-heat oven to 180ºC.
Spread béchamel sauce on the bottom of a lasagna dish. Top with lasagna sheets followed by a layer of béchamel, chicken mix, mozzarella cheese and grated parmesan. Repeat to have two layers of the chicken mix and finish with lasagna sheets and béchamel on top. Sprinkle with grated parmesan cheese, cover with foil and bake for 30 minutes until bubbling. Remove foil and grill for 5-6 minutes until golden brown.
Sprinkle with parsley. Let cool slightly before cutting
Enjoy!
Watch the recipe video here: