Cheesy Chicken And Bacon Braid
Pizza dough, stuffed with chicken, cheese and bacon is what dreams are made of. Filled to the brim so you get a little in every bite!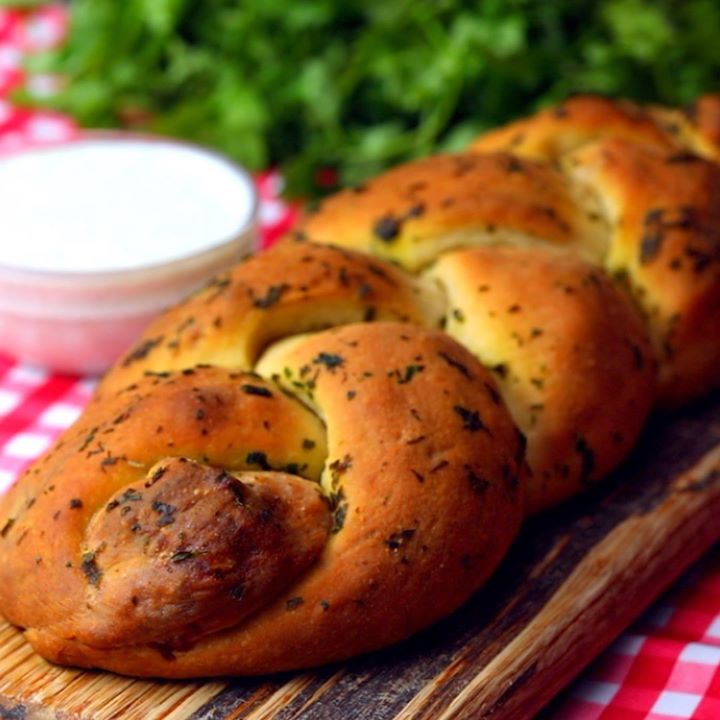 Ingredients
1½ cups grated cheddar cheese
10 rashers bacon, chopped and cooked
1 cup shredded cooked chicken
2 tsp pepper
300g pizza dough
½ cup garlic butter
Instructions
Pre-heat oven to 400F (200C). Divide dough into 3, 100g balls.
In a bowl mix together chicken, cheese, bacon and pepper
On a floured surface, roll each ball into a tube. Roll to flatten Ito a long strip about 8".
Add mixture down the middle. Bring edges up and pinch to seal well.
Place three rolls together and pinch to attach and one end. Braid dough to form a plait. Place on a lined tray.
Brush garlic butter evenly over top.
Bake in oven for 20-30 minute until golden brown. Cover with foil if it browns too quickly.
Enjoy!
Watch the recipe video here: