Cheesecake Brownie Sandwiches
CHEESECAKE BROWNIE SANDWICHES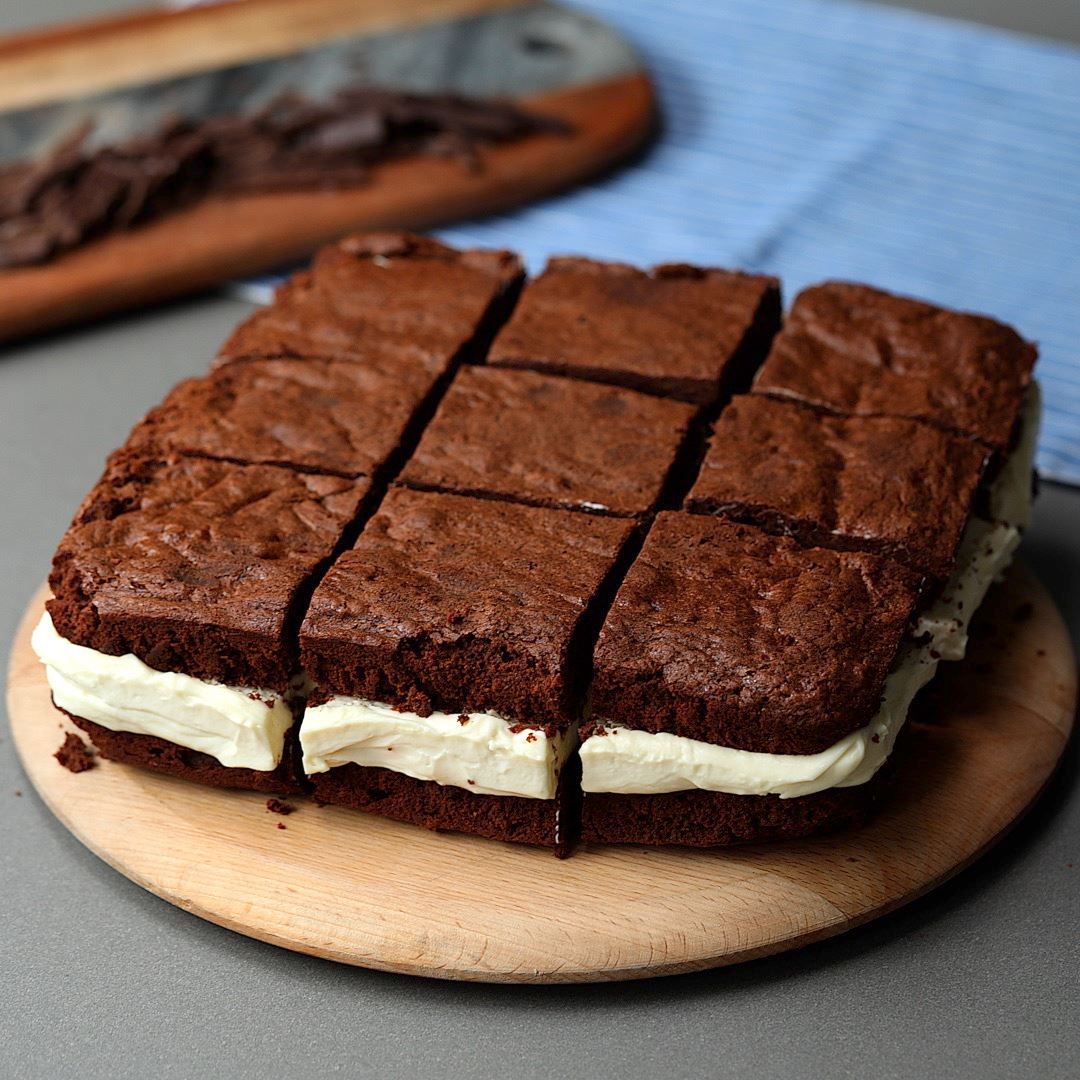 Ingredients
300g unsalted butter, melted
300g 85% chocolate
5 medium eggs
300g caster sugar
100g light brown soft sugar
50g cocoa powder
130g self-raising flour
70g plain flour
900g cream cheese
300g mascarpone
120g icing sugar
1 tsp vanilla essence
Instructions
Preheat oven to 180°C/350°F.
Pour hot melted butter over the chocolate in a pyrex bowl and stir until the mixture is completely smooth. You can also add room temperature butter and chocolate to a bowl and microwave in 30 second bursts until smooth.
Whisk the eggs and sugars together until the mixture is thoroughly mixed together and becomes light.
Add the (cooled) chocolate/butter mix to the eggs and sugar and stir to make a glossy batter.
Use a sieve to sift in the flour and cocoa powder. Add the nuts and pour into two 23cm/9inch square parchment lined baking tins. Bake for 20 minutes (or until the edges look cooked but the middle has a slight wobble).
When cooled completely, whisk together the cream cheese, mascarpone, sugar and vanilla. Spread this layer between the two cooled brownies and leave to set in the fridge.
Watch the recipe video here:
Cheesecake Brownie Sandwiches

Posted by Twisted on Saturday, October 6, 2018