Lemon and Raspberry Pound Cake
Lemon and Raspberry Pound Cake is the perfect treat to make for someone you love ? (via The Pioneer Woman - Ree Drummond)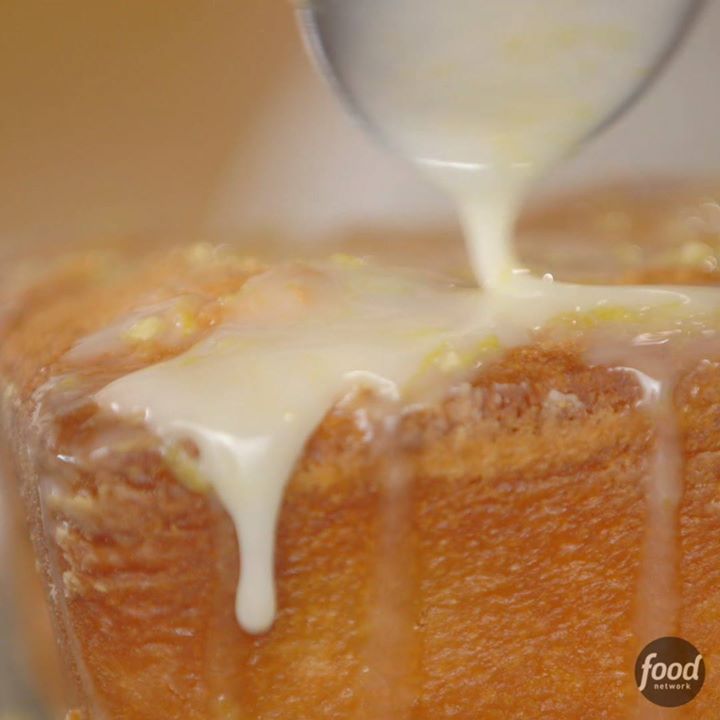 Ingredients
Cake:
One 6-ounce container fresh raspberries
1½ cups granulated sugar
1½ sticks (12 tablespoons) unsalted butter, plus more for buttering the pan
3 large eggs
1½ cups all-purpose flour, plus more for flouring the pan
½ cup lemonade
¼ teaspoon kosher salt
1 tablespoon lemon zest
Glaze:
1 cup powdered sugar, sifted
1 tablespoon lemon zest, left out to dry for 30 minutes, plus juice of ½ lemon
Pinch kosher salt
Instructions
For the cake:
Preheat the oven to 325 degrees F. Put the raspberries in a bowl and set aside.
In the bowl of an electric mixer fitted with a paddle attachment, cream together the granulated sugar and butter. Add the eggs 1 at a time, mixing after each addition. Turn the mixer to low and gradually add all but 2 tablespoons of the flour (reserve the 2 tablespoons for the raspberries). Add the lemonade and salt and mix until combined. Add the lemon zest and mix. Scrape the bowl.
Toss the remaining 2 tablespoons flour with the raspberries in the bowl; this will stop them from sinking. Fold the raspberries into the batter with a spatula.
Butter and flour a 9-by-5-inch loaf pan. Pour the batter into the loaf pan and even out the surface. Bake until a toothpick inserted in the center does not come out totally clean but isn't wet with batter either, 1 hour and 15 minutes to 1 hour and 30 minutes. Let the cake sit in the pan for 30 minutes, then carefully turn it out onto a cooling rack set over a baking sheet to cool.
For the glaze:
Combine the powdered sugar, lemon zest and juice, salt and 2 tablespoons water in a bowl. Gently whisk until thick but pourable, adding a little more water if needed. Drizzle the glaze over the cake and let set.
Watch the recipe video here: