Key Lime Cheesecake Pops
It's like regular pie, but better ✨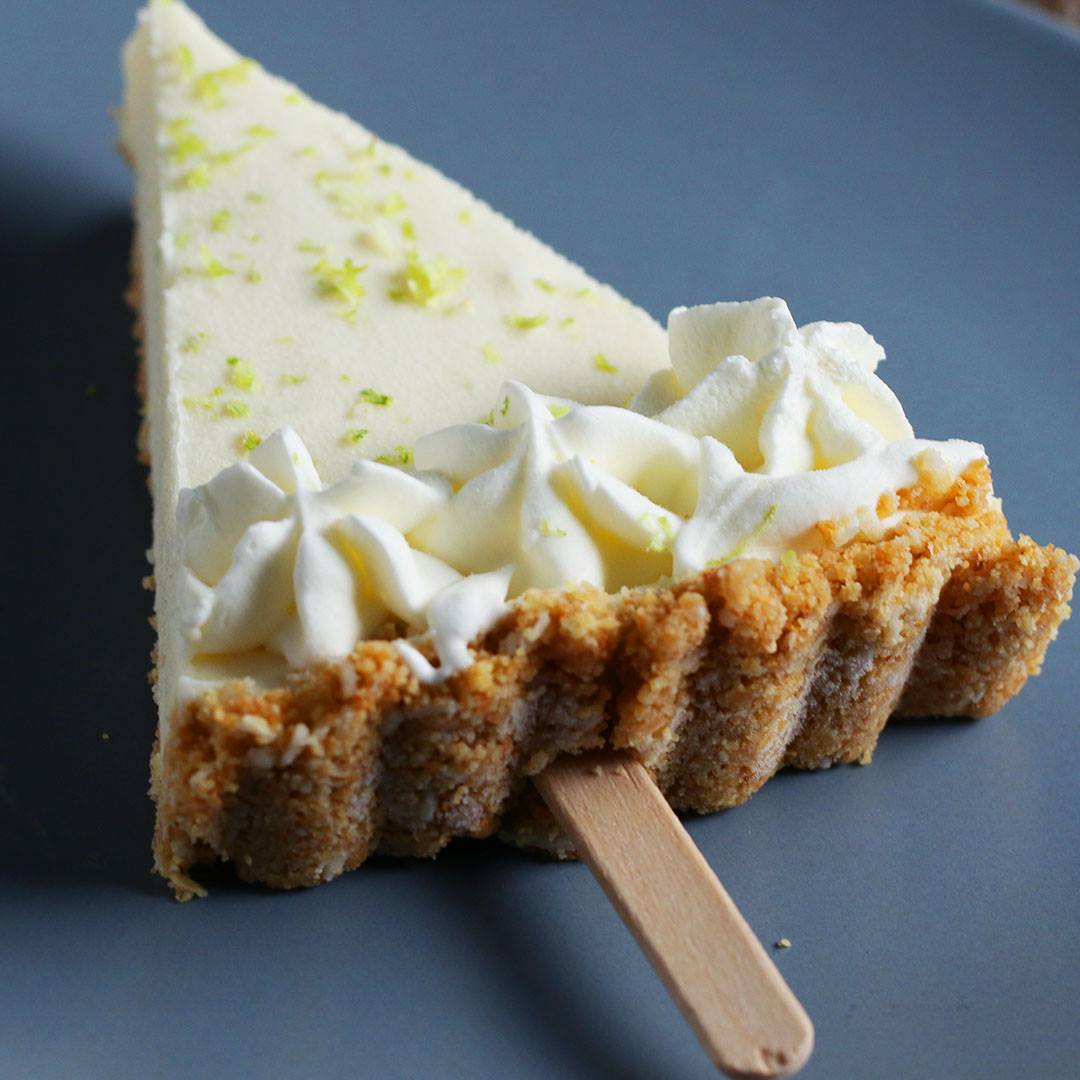 Ingredients
CRUST
9 graham crackers
¼ cup shredded coconut, dried (25 g)
6 tablespoons unsalted butter, melted
nonstick cooking spray, for greasing
FILLING
12 oz cream cheese, softened (340 g)
1 ½ cups powdered sugar (180 g)
1 tablespoon key lime zest
2 tablespoons lime juice
1 teaspoon vanilla extract
½ cup heavy whipping cream, cold (120 mL)
FOR DECORATING
whipped cream
key lime zest
SPECIAL EQUIPMENT
tart pan, 11-inch (28-cm)
8 popsicle sticks
Instructions
Make the crust: Crush the graham crackers by pulsing in a food processor, or place them in a large zip-top bag and use a rolling pin to crush into fine crumbs.
Transfer the graham cracker crumbs to a medium bowl and add the shredded coconut. Mix to combine, then add the melted butter. Stir until mixture has the texture of wet sand.
Grease an 11-inch (28 cm) tart pan with nonstick spray. Pour the graham cracker mixture into the pan, then use a measuring cup to press the mixture around the pan to create an even layer.
Make the filling: In a large bowl, whip the cream cheese with an electric hand mixer or fork until smooth. Add the powdered sugar, lime zest, lime juice, vanilla, and heavy cream and continue to whip until stiff peaks form.
Spread the filling over the crust, smoothing the top with a spatula, then freeze for 30 minutes.
Remove the cheesecake from the freezer and unmold. Insert 8 popsicle sticks through the sides of the crust, spacing evenly.
Decorate the top of the tart with whipped cream and key lime zest.
Freeze for 4 hours.
Cut the tart into 8 slices and serve.
Enjoy!
Watch the recipe video here:
It's like regular pie, but better ✨FULL RECIPE: https://tasty.co/recipe/key-lime-cheesecake-pops

Posted by Tasty on Thursday, August 16, 2018