Cheesy Mashed Potato Scotch Eggs
Taking your traditional scotch egg to the next breakfast level!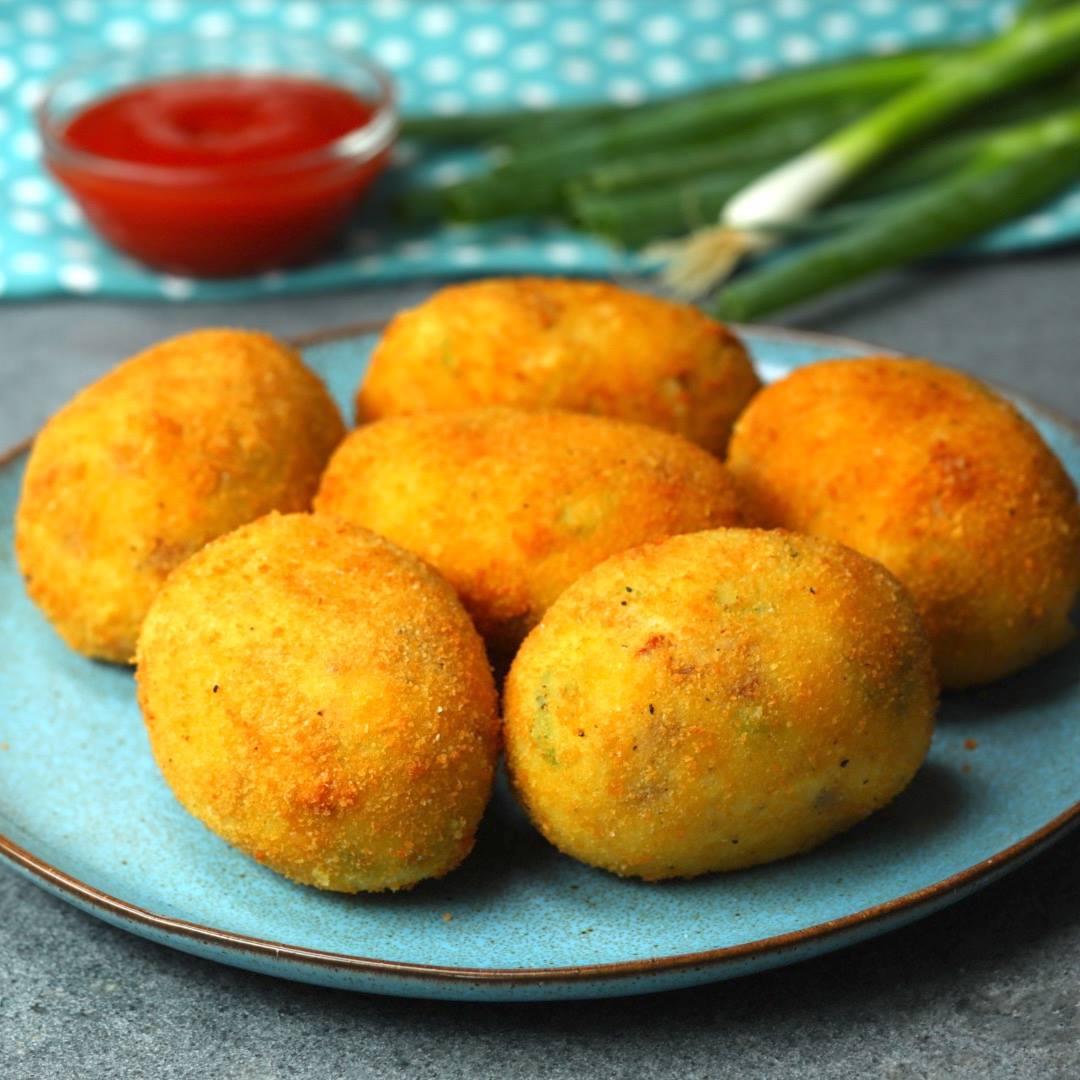 Ingredients
4 cups mashed potato
10 rashers bacon, cooked crispy and chopped
1½ cups grated cheddar cheese
¼ cup chopped spring onions
1 tsp pepper
½ tsp salt
6 soft boiled eggs (6 minutes)
3 eggs whisked
1 cup flour
2 cups seasoned bread crumbs
Oil for frying
Instructions
Mix together mashed potato, bacon, cheese, spring onions, salt and, pepper until combined.
Press a handful in your palm. Place a soft boil egg in the centre and gentle wrap and seal tightly.
Repeat with remaining mix and eggs. Set aside to chill.
Set up a breading station. Toss each in flour, then egg, then bread crumbs. Repeat with remaining mash eggs.
Fry at 175ºC for 2 minutes until golden brown
Enjoy!
Watch the recipe video here: