Cheesesteak Stuffed Peppers
A Philly favorite with a twist!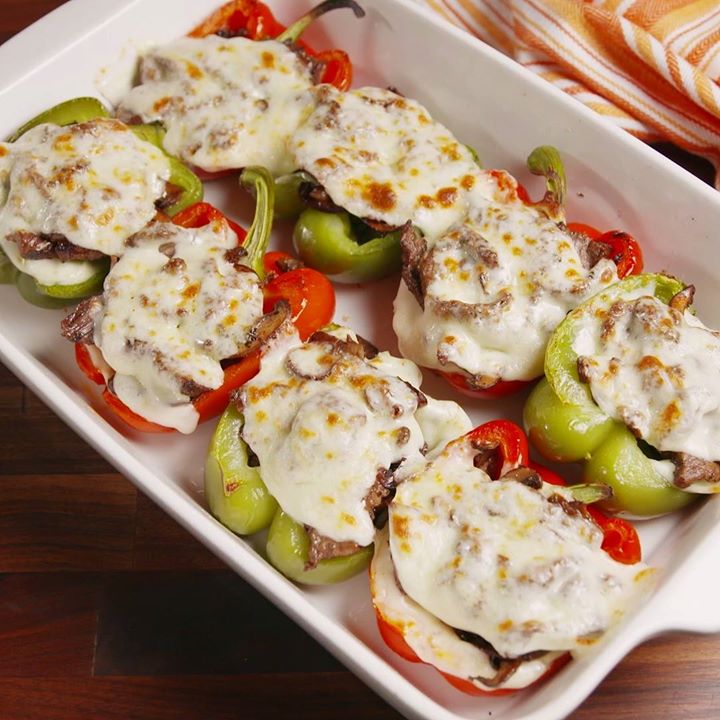 Ingredients
4 bell peppers, halved
1½ lb. sirloin steak, thinly sliced
1 large onion, sliced
16 oz. Crimini mushrooms
kosher salt
Freshly ground black pepper
16 slices provolone
Instructions
Preheat oven to 325º. Place peppers in a large baking dish and bake until tender, 20 minutes.
Meanwhile, in a large skillet over medium-high heat, heat oil. Add steak and cook about 1 minute per side. Set aside.
Add onions and mushrooms to skillet and season with salt and pepper. Return steak to skillet and stir to combine.
Add provolone to bottom of peppers and top with steak mixture. Top with another piece of provolone and broil, 3 minutes.
Serve hot.
Watch the recipe video here: