Strawberry Daiquiri Bites
No need for a beach vacation -- or even a glass! -- to enjoy these cocktail bites. Lime and rum-soaked strawberries are cloaked in glittery sugar for a boozy treat that's easy to share.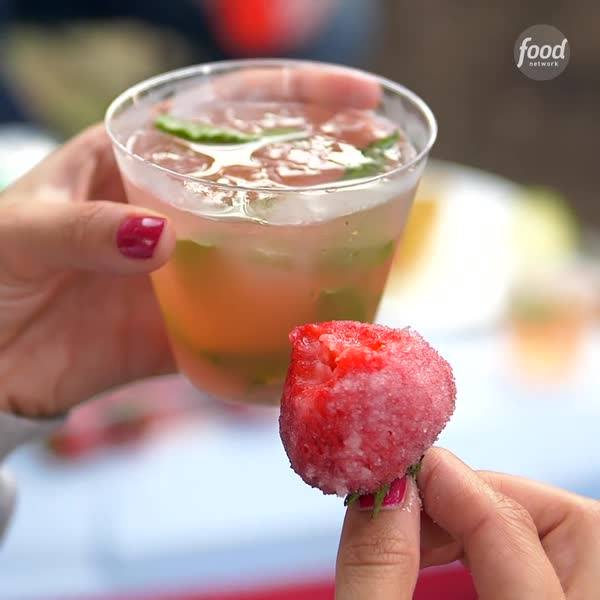 Ingredients
1¼ cups light rum
¼ cup lime juice
1 quart medium strawberries, with stems
1 cup granulated sugar
Instructions
Stir the rum and lime juice together in a large measuring cup. Poke the strawberries all over with a toothpick. Nestle them stem-side up in a 9-by-5-inch loaf pan, wedging them together as much as possible so they stand upright. Pour the rum mixture over the top and refrigerate for at least 6 hours and up to overnight.
Drain the rum mixture and discard or save for another use. Put the sugar on a plate and roll the strawberries in it to coat. Transfer to a serving platter and serve immediately.
Watch the recipe video here: