Cheese Board Mash Potato Fries
Do you always serve a cheese board as it's own course during the holidays and are always leftover with copious amounts? Along with leftover mashed potatoes sometimes too! This is the perfect way to use up your leftover cheeseboard; whichever cheeses you have left and some of that leftover mash.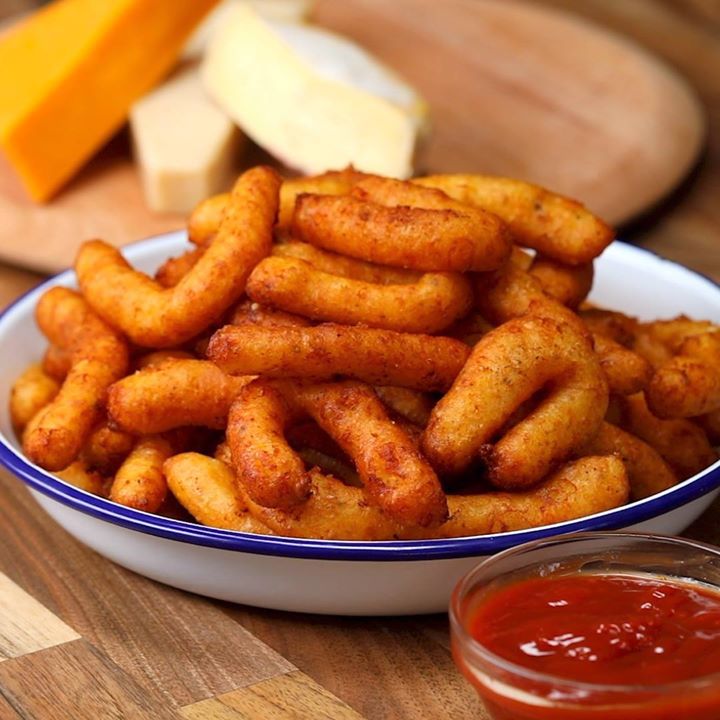 Ingredients
3 cups chopped potatoes, cooked and mashed
¼ cup grated parmesan
½ cup grated white cheddar
½ cup reblochon cheese, small diced
½ cup grated parmesan
½ cup grated red Leicester
3 tbsp cornflour
1 egg
3 tbsp milk
1 tsp salt
1 tsp black pepper
Groundnut oil
Instructions
Mix all ingredients together. Cool completely. Spoon into a piping bag.
Fry in hot oil (roughly 170°C/340°F until golden and crisp.
Watch the recipe video here: