Cheddar-and-Onion Smashed Burgers
Inspired by the sliders at White Manna in Hackensack, New Jersey, Adam Fleischman creates beef patties by flattening balls of ground meat on the griddle.Tip: Burger purists handle ground meat as little as possible; over-working the beef can create a tight, meatloaf texture.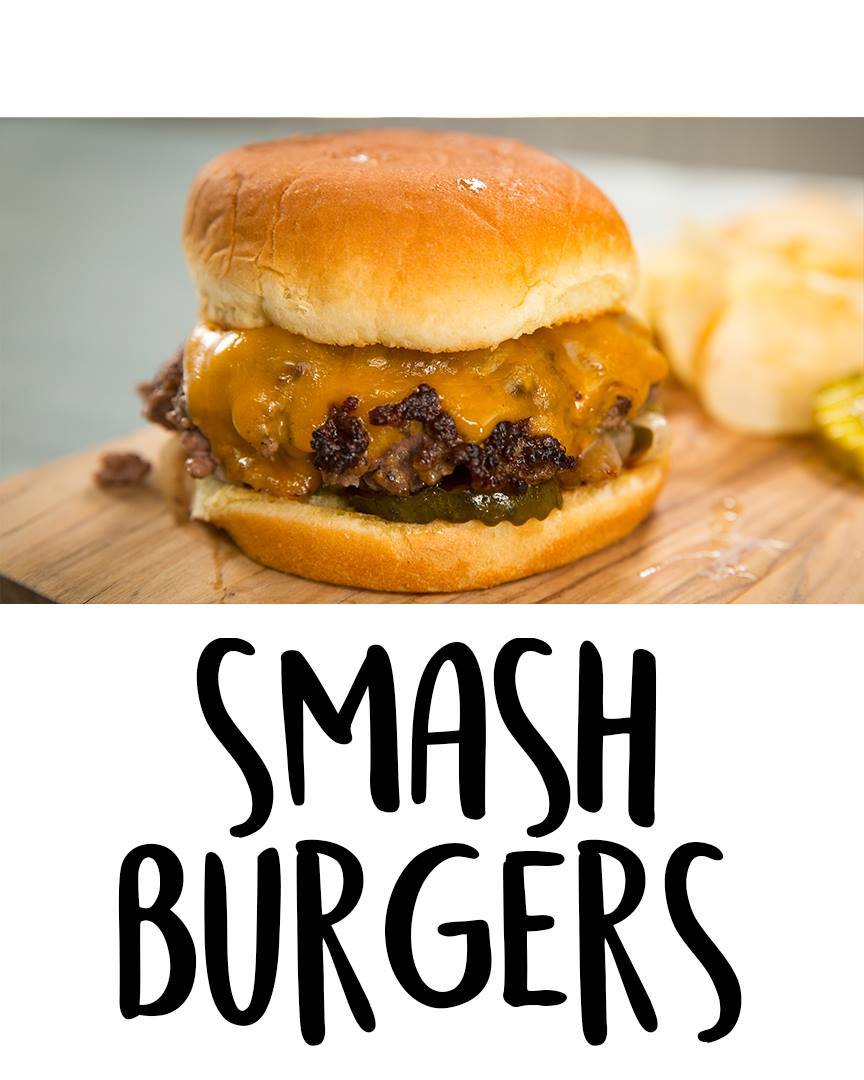 Ingredients
16 thin bread-and-butter pickle slices, patted dry
4 (4 inches each) potato buns, buttered and toasted
1¼ pound (30 percent fat) ground beef chuck
Salt and freshly ground pepper
2 small onions, sliced paper thin
4 ounces sharp cheddar cheese, sliced
Umami dust, for sprinkling (optional, see Note)
Instructions
Heat a cast-iron griddle until very hot. Layer the pickle slices on the bottom buns.
Step 2
Without overworking the meat, loosely form it into 4 balls and place them on the griddle. Cook the meatballs over moderately high heat for 30 seconds. Using a sturdy large spatula, flatten each ball into a 5-inch round patty. Season the patties with salt and pepper and cook for 2 minutes, until well seared. Press a handful of sliced onions onto each patty. Using the spatula, carefully flip each burger so the onions are on the bottom. Top with the cheese and cook for 2 minutes. Cover with a roasting pan and cook just until the cheese is melted, 1 minute more. Transfer the burgers with the onions to the buns and sprinkle with umami dust. Top with the buns and serve.
Watch the recipe video here: