Caramel Apple Pie Ice Box Cake
FAll is just around the corner and we're getting ready for those autumnal apple recipes. But right now, we're holding on to summer as much as we can with this no-bake caramel apple pie icebox cake. It's easy and a perfect dessert inbetween seasons!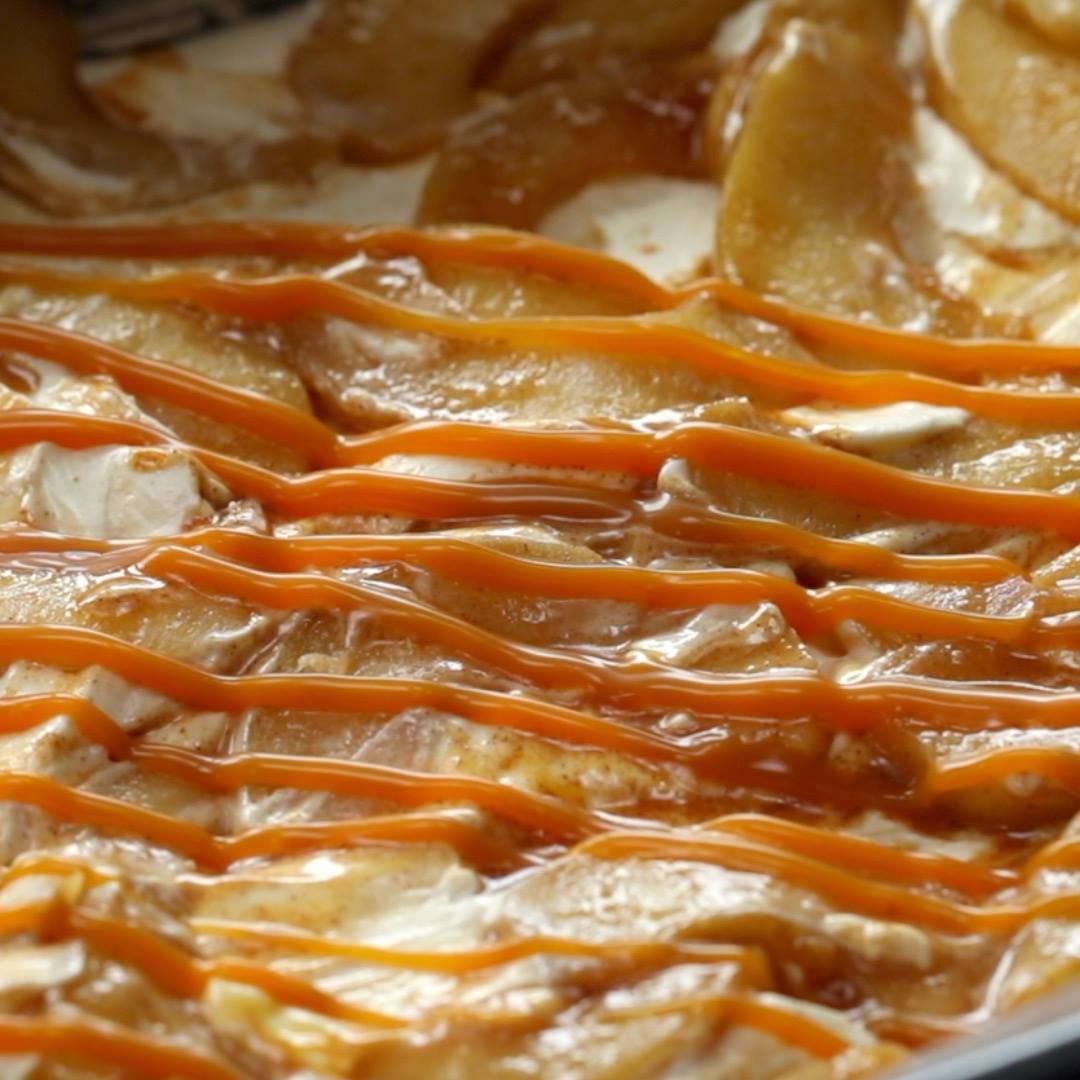 Ingredients
6 apples, peeled, cored and sliced
1 tsp cinnamon
2 tbsp butter
¼ cup brown sugar
2-3 packs Malted biscuit cookies
4 cups whipping cream
1 cup cream cheese, softened
2 tbsp icing sugar
1 tsp vanilla
Caramel sauce
Instructions
Heat butter over medium heat in a large pan. Add apples, brown sugar, and cinnamon. Stir to coat and cook until apples have softened. Set aside to cool completely
Whip together cream, cream cheese, icing sugar and vanilla until stiff peaks form.
Spread a thin layer of cream on the bottom of a square/ round springform pan or a deep glass dish. Top with a layer of evenly places biscuits, followed by a layer of whipped cream and then apples and a drizzle of caramel sauce. Repeat to have 2 layers of apple and three layers of biscuit in total finishing with a layer of whipped cream and drizzle with caramel sauce.
Cover and chill for 4 hours - overnight.
Slice and enjoy!
Watch the recipe video here: