Bruschetta Grilled Chicken
The least basic grilled chicken has ever looked.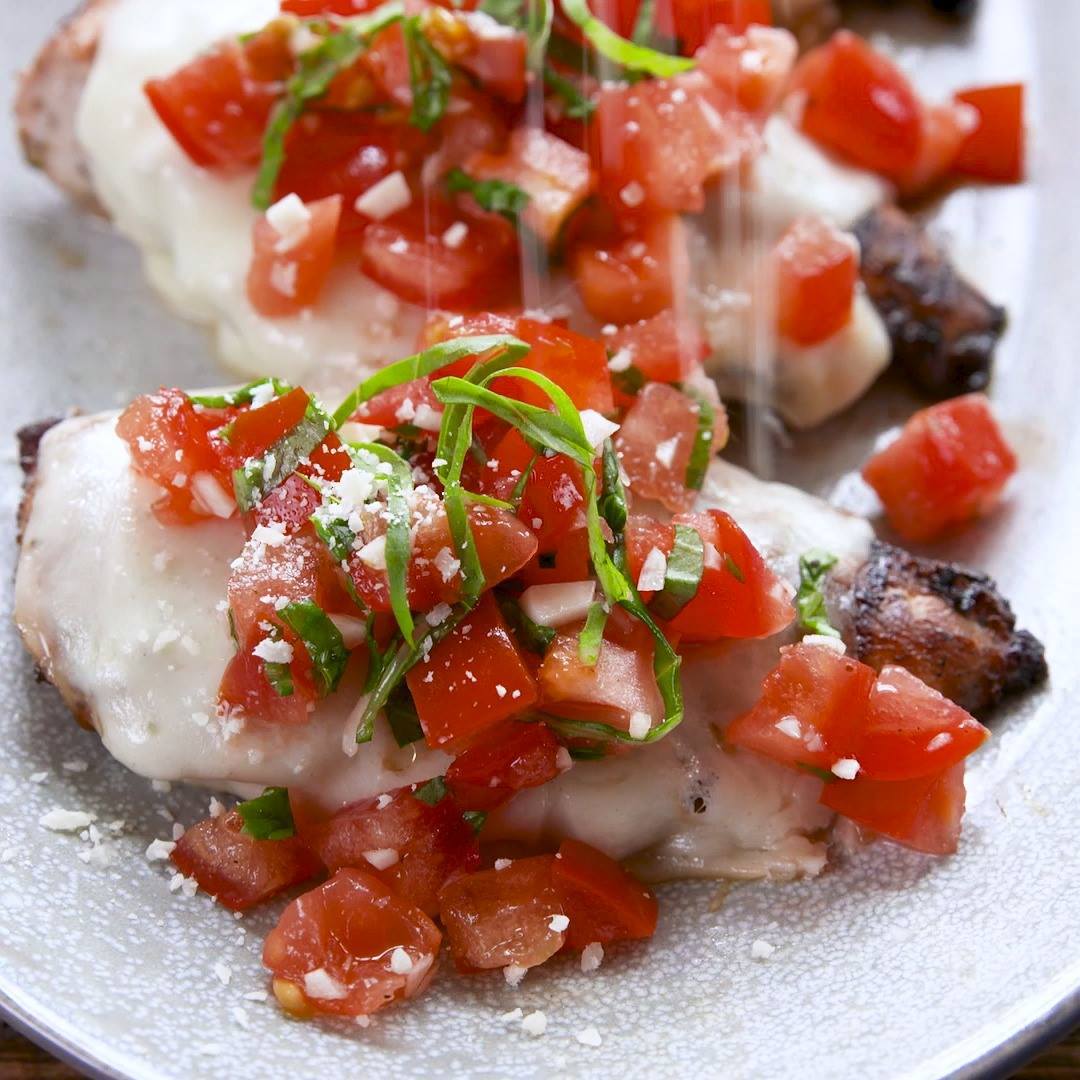 Ingredients
4 tbsp. extra-virgin olive oil
Juice of 1 lemon, divided
Kosher salt
Freshly ground black pepper
1 tsp. Italian seasoning or oregano
4 boneless skinless chicken breasts, pounded to even thickness
3 Walmart Fresh slicing tomatoes
2 cloves garlic, minced
1 tbsp. freshly chopped basil
4 slices mozzarella
Freshly grated Parmesan, for serving
Instructions
In a small bowl, combine oil, half the lemon juice, 1 teaspoon salt, ¼ teaspoon pepper, and Italian seasoning or oregano and whisk to combine. Transfer to a large re-sealable bag along with chicken; seal and chill, 30 minutes.
Transfer chicken to a preheated grill and discard excess marinade. Grill chicken over medium-high heat until cooked through, 5 to 7 minutes per side.
Meanwhile, combine tomatoes, garlic, chopped basil, and remaining lemon juice, and season with salt and pepper. While chicken is still on grill, top each breast with 1 slice mozzarella and cover grill until cheese is melted, 2 to 3 minutes. Top chicken with tomato mixture.
Sprinkle with freshly grated Parmesan and serve.
Watch the recipe video here: