BLUEBERRY MUFFIN TOP COOKIES
Blueberry Muffin Top Cookies are covered in streusel and drizzled with a lemon glaze. They're perfect for breakfast, dessert, or a midday snack. Recipe contains a gluten-free option.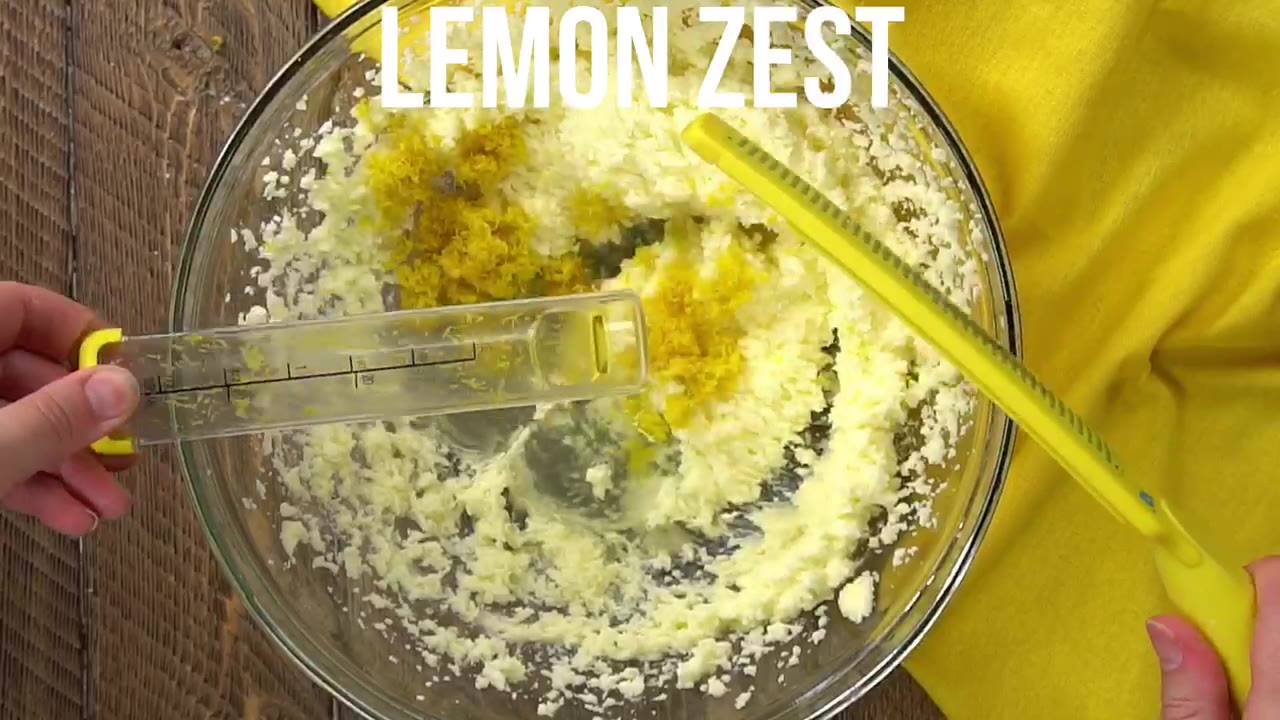 Ingredients
FOR THE DOUGH:
3 cups all-purpose flour or gluten-free flour mix*
1 teaspoon salt
½ teaspoon baking powder
½ teaspoon baking soda
1 cup unsalted butter, softened
1 cup granulated sugar
2 tablespoons lemon zest
2 tablespoons lemon juice
1 teaspoon vanilla extract
1 teaspoon lemon extract
2 large eggs, room temperature
1½ cups fresh blueberries, rinsed and patted dry with paper towels
FOR THE STREUSEL:
¾ cup all-purpose flour or gluten-free flour mix*
¼ cup light brown sugar
¼ cup granulated sugar
⅛ teaspoon salt
¼ cup unsalted butter, melted and cooled slightly
FOR THE GLAZE:
1 cup powdered sugar
1-2 tablespoons lemon juice
1 teaspoon lemon zest
½ teaspoon vanilla extract
pinch of salt
* IF YOU NEED THESE COOKIES TO BE GLUTEN-FREE, MAKE SURE ALL YOUR INGREDIENTS ARE CERTIFIED GLUTEN-FREE. FOR THE GLUTEN-FREE MIX, USE THE FOLLOWING MIXTURE IN THE DOUGH:
2 cups rice flour
⅔ cup potato starch
⅓ cup tapioca flour / starch
1 teaspoon xanthan gum
AND THIS IN THE STREUSEL:
½ cup rice flour
2 tablespoons + 2 teaspoons potato starch
1 tablespoon + 1 teaspoon tapioca flour / starch
¼ teaspoon xanthan gum
Instructions
Preheat the oven to 350°F and line a baking sheet with a piece of parchment paper.
Prepare the cookie dough. In a medium mixing bowl, stir together the flour, salt, baking powder, and baking soda. Set the bowl aside.
In a large bowl using an electric hand mixer or a stand mixer fitted with the paddle attachment, beat the butter and sugar at medium speed until light and fluffy.
Beat in the lemon zest, lemon juice, vanilla extract and lemon extract.
Add the eggs, one by one and beat until thoroughly combined. It may appear curdled.
Add the dry ingredients to the wet mixture and beat on low just until the dough comes together.
Pour the blueberries on top and use your hands to gently incorporate them into the dough.
Prepare the streusel by mixing together all streusel ingredients in a small bowl.
Roll the dough into 2" balls and roll the top and sides of each ball in the streusel. It won't stick very well so pat more streusel on top of each ball.
Place on the prepared cookie sheet about 3" apart. It's okay if some streusel falls off the cookies.
Bake the all-purpose version for 13-16 minutes and the gluten-free version for 16-20 minutes or until lightly browned.
Cool for 5 minutes on the cookie sheet and then remove to a wire rack to cool completely.
Prepare the glaze. In a small bowl, mix together the sugar, 1 tablespoon lemon juice, lemon zest, vanilla extract and salt.
Add additional lemon juice to reach desired consistency. Drizzle over the cooled cookies.
Store in an airtight container for up to 3 days or refrigerate for up to 5 days.
Watch the recipe video here: