Bacon Chips
Bet you can't eat just one.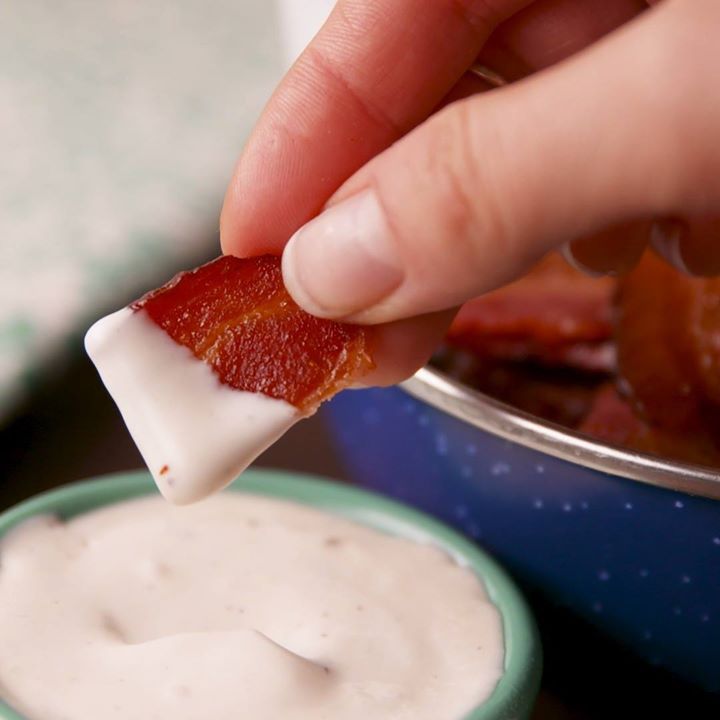 Ingredients
12 slices bacon, cut into 1" squares
¼ c. lime juice
2 tbsp. sriracha
1 tbsp. brown sugar
Ranch, for dipping
Instructions
Preheat oven to 375° and line a medium cooking sheet with parchment paper. Lay bacon pieces in a single layer on the baking sheet.
In a small bowl, combine Sriracha, lime juice and sugar in a bowl and whisk to combine. Brush onto bacon pieces. Place in the oven and bake until bacon is crisp, 10 to 12 minutes.
Let cool slightly, then serve with ranch dressing on the side, for dipping.
Watch the recipe video here:
Bacon Chips are the low-carb snack you've been looking for.Full recipe: http://dlsh.it/uV7ToYv

Posted by Delish on Tuesday, February 20, 2018