5-Cheese Baked Spaghetti
With mozzarella, Camembert, Parmigiano Reggiano and more, you'll never go back to boring spaghetti again.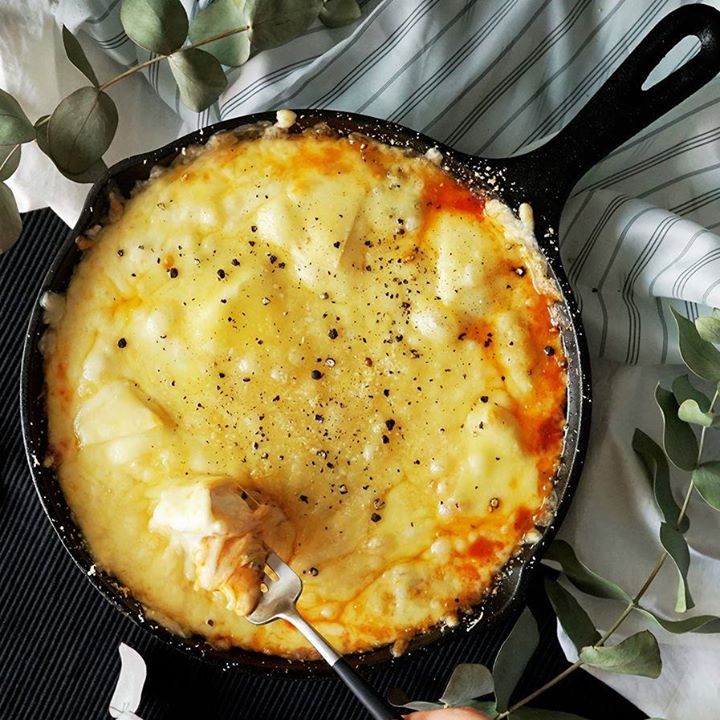 Ingredients
100 grams spaghetti, cooked
2 tablespoons olive oil
1 clove garlic, sliced
Chili
150 grams tomato sauce
1 teaspoon sugar
Salt
Pepper
Bouillon granules
Mozzarella cheese
Camembert cheese
Blue cheese
Parmigiano reggiano
Shredded cheese
Instructions
Heat olive oil, garlic and chili in a frying pan over low heat until fragrant. Add in tomato sauce, sugar, salt, black pepper and bouillon granules and mix well.
Add in cooked spaghetti and cheese.
Bake for 10 minutes at 220 degrees C.
Sprinkle more black pepper on top before serving.
Watch the recipe video here:
If loving cheese is wrong, I don't want to be right.Full Recipe: taste.md/2D3lYtq?: Tastemade Japan

Posted by Tastemade on Tuesday, March 6, 2018