Victory Pretzel with Dipping Sauces
Victory Pretzel with Dipping Sauces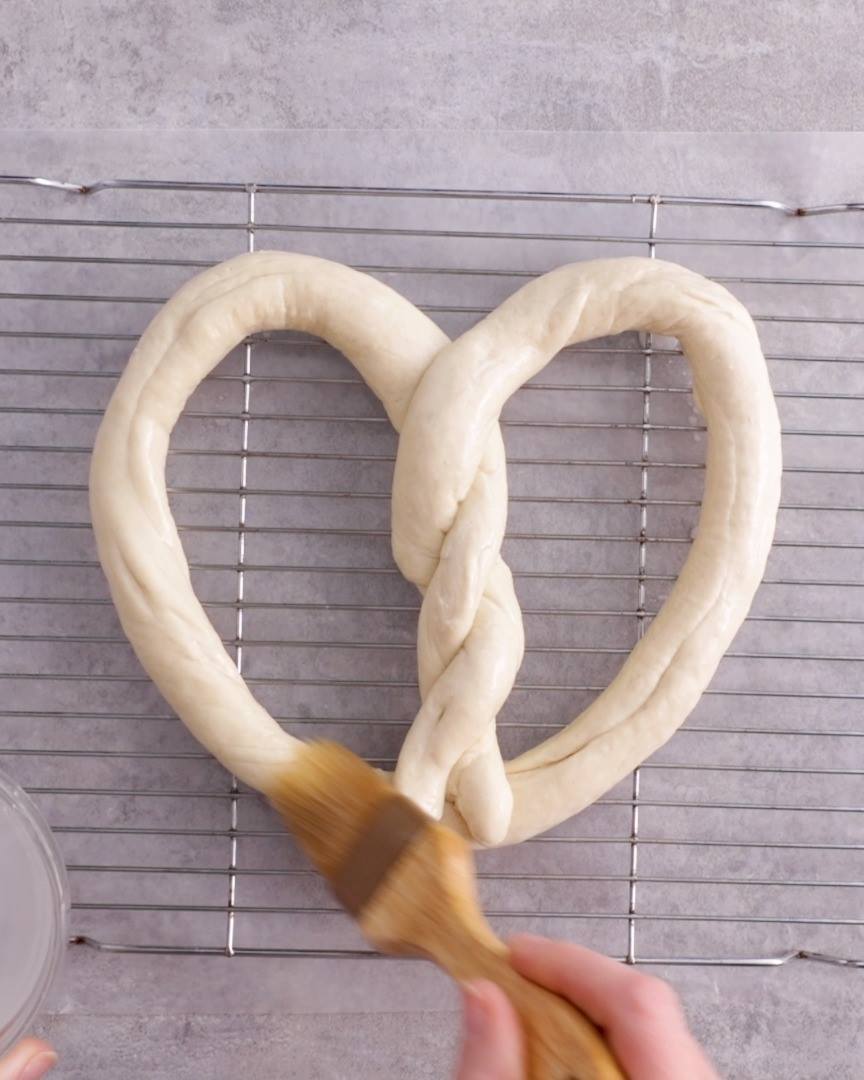 Ingredients
1 can (13.8 oz) Pillsbury™ refrigerated classic pizza crust
1 tablespoon baking soda
1 egg, beaten
Coarse salt, as desired
1 package (3 oz) cream cheese, softened
1 tablespoon powdered sugar
¼ cup honey mustard
½ cup cubed prepared cheese product (from loaf)
2 tablespoons beer
Instructions
Heat oven to 375°F. Spray large cooking sheet with cooking spray. Unroll dough; reroll into long rope, stretching carefully to about 55 inches long.
To make pretzel shape, form dough into U shape. Twist ends together twice. Press down dough where dough overlaps in an X. Pick ends up and fold over so they rest over bottom on U shape, pressing ends to stick. Place pretzel on cooling rack placed over waxed paper.
In small microwavable bowl, heat ½ cup water uncovered on High about 30 seconds or until hot. Add baking soda; stir until dissolved. Brush pretzel with soda mixture. Let stand at room temperature 5 minutes.
Brush pretzel with beaten egg; sprinkle with salt. Transfer to cookie sheet. Bake 18 to 20 minutes or until dark golden brown.
Meanwhile, make sauces: In small bowl, mix cream cheese and powdered sugar until smooth. Cover until ready to serve. Place mustard in small bowl; cover until ready to serve. In medium microwavable bowl, microwave cheese and beer uncovered on High about 1 minute, stirring occasionally, until smooth. Cover until ready to serve. Serve with hot pretzel.
Watch the recipe video here: