Vegan Chocolate Chip Cookies
Vegan Chocolate Chip Cookies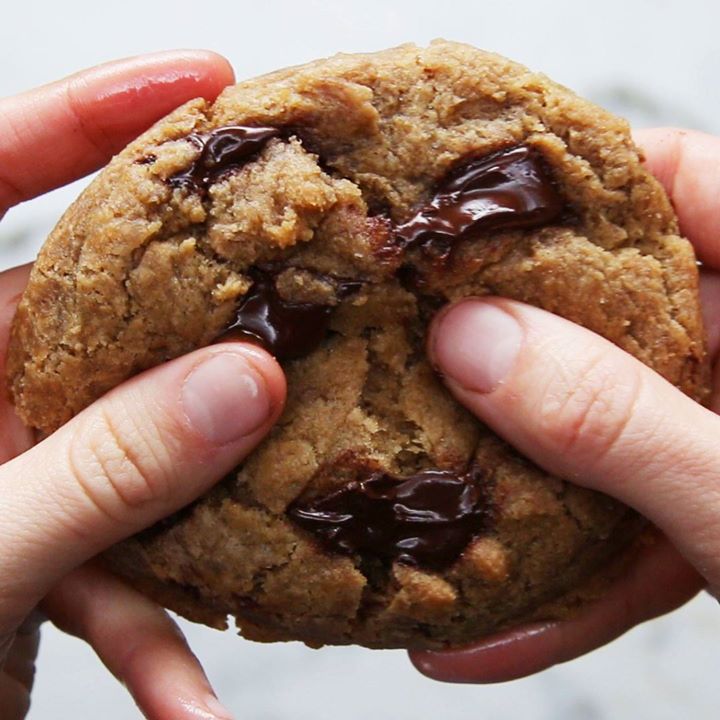 Ingredients
½ cup sugar
¾ cup brown sugar, packed
1 teaspoon salt
½ cup coconut oil
¼ cup non-dairy milk
1 teaspoon vanilla extract
1 ½ cups flour
½ teaspoon baking soda
4 oz vegan semi-sweet chocolate, chunks
4 oz vegan dark chocolate, chunks
Instructions
Preheat oven to 350°F (180°C).
In a large bowl, whisk together the sugar, brown sugar, salt, and coconut oil until combined.
Whisk in non-dairy milk and vanilla, until all sugar has dissolved and the batter is smooth.
Sift in the flour and baking soda, then fold the mixture with a spatula, being careful not to overmix.
Fold in the chocolate chunks evenly.
Chill the dough for at least 30 minutes, or overnight.
Scoop the dough with an ice cream scoop onto a parchment paper-lined baking sheet. Be sure to leave at least 2 inches of space between cookies and the edges of the pan so cookies can spread evenly.
Bake for 12-15 minutes, or until cookies just begin to brown.
Cool completely.
Enjoy!
Watch the recipe video here: