Red Velvet Cheesecake Bites
Covered in red velvet cake crumbs, these sweet cheese balls are the perfect small bite for any holiday party.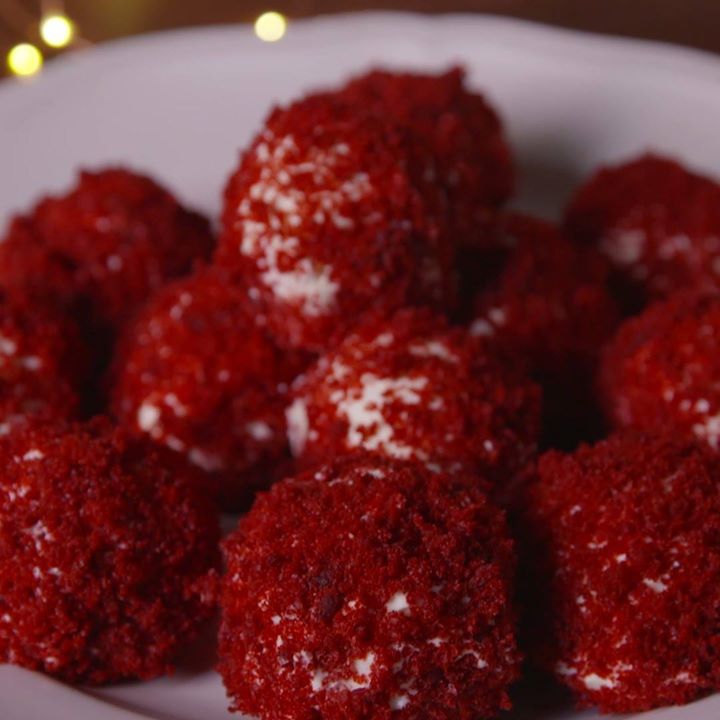 Ingredients
16 oz. cream cheese, softened
¼ c. sugar
¼ c. heavy cream
¼ tsp. vanilla
½ baked red velvet cake, broken into crumbs
Instructions
In a large bowl using a hand mixer, beat cream cheese and sugar until light and fluffy. Add heavy cream and vanilla and beat until stiff peaks form.
Transfer mixture to the freezer to firm up, 2 hours.
Using a small cookie scoop, scoop small balls of mixture and use your hands to form the mixture into ball.
Roll mixture in red velvet cake crumbs, then transfer to a parchment-lined baking sheet. Once all cheesecake bites are rolled, transfer to the refrigerator to chill and harden, at least 1 hour.
Watch the recipe video here: