THE BEST CHOCOLATE CAKE RECIPE
The Best Chocolate Cake combines cocoa and coffee to create a chocolate lover's dream. The rich buttercream frosting makes it perfect!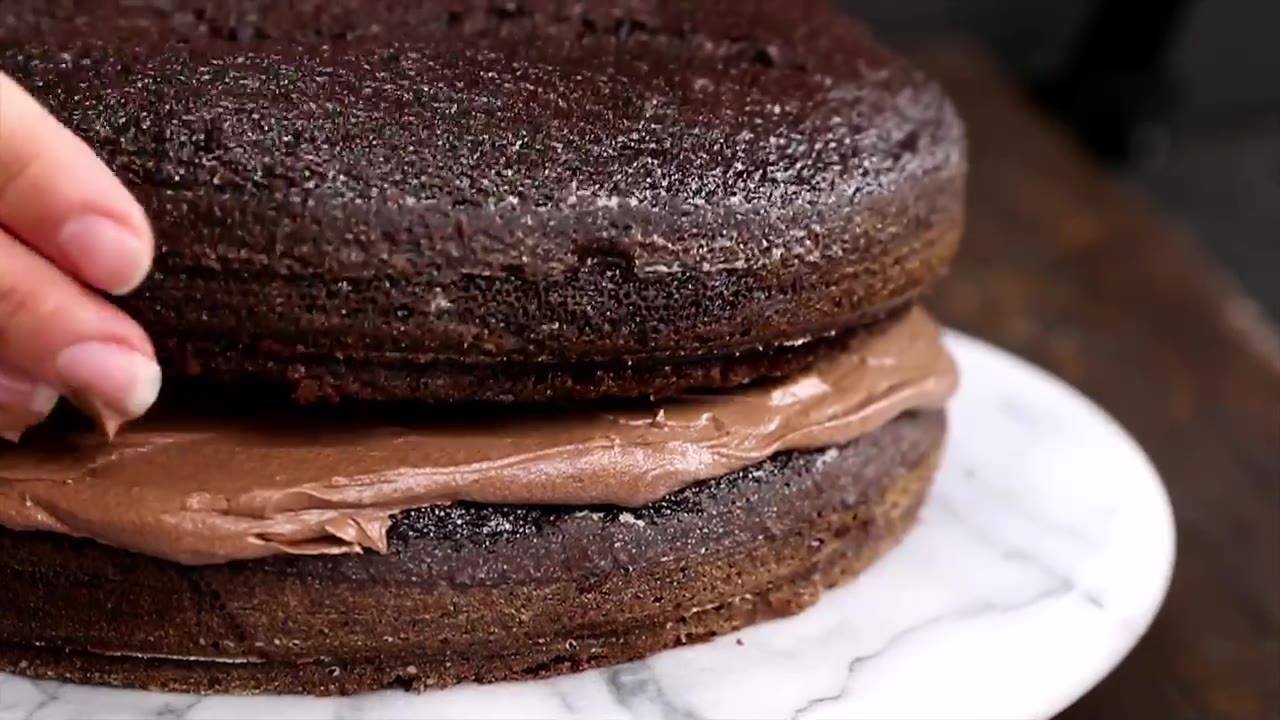 Ingredients
2 cups sugar (400 grams)
1¾ cups all-purpose flour (210 grams)
¾ cup unsweetened cocoa powder (64 grams)
2 tablespoons King Arthur Flour Black Cocoa, optional (11 grams)
2 teaspoons baking soda (12 grams)
1 teaspoon baking powder (4 grams)
1 teaspoon kosher salt (6 grams)
2 eggs
1 cup buttermilk (240 mL)
1 cup strong black coffee (I used Green Mountain Coffee's Vermont Country Blend) (240 mL)
½ cup vegetable oil (120 mL)
2 teaspoons vanilla extract (4 grams)
Chocolate Buttercream Frosting
Instructions
Heat oven to 350°F. Grease and flour two 9-inch round baking pans or one 13x9x2-inch baking pan. Set aside. In the bowl of a stand mixer fitted with the whisk attachment or in a large bowl with an electric mixer, combine the sugar, flour, cocoa(s), baking soda, baking powder and salt. Mix on low until dry ingredients are thoroughly combined.
Add eggs, buttermilk, coffee, oil and vanilla. Beat on medium speed for about two minutes; the batter will be thin.
Pour batter evenly into prepared pans.
Bake in preheated oven for 30 to 35 minutes for round pans, 35 to 40 minutes for rectangular pan or until wooden toothpick inserted in center comes out clean.
Cool 10 minutes; remove from pans to wire racks. Cool completely.
Frost as desired. I used a simple and delicious Chocolate Buttercream Frosting from Savory Sweet Life. One batch was perfect for this chocolate layer cake.
Watch the recipe video here: