Sugar Spice Pear Galette
Sugar Spice Pear Galette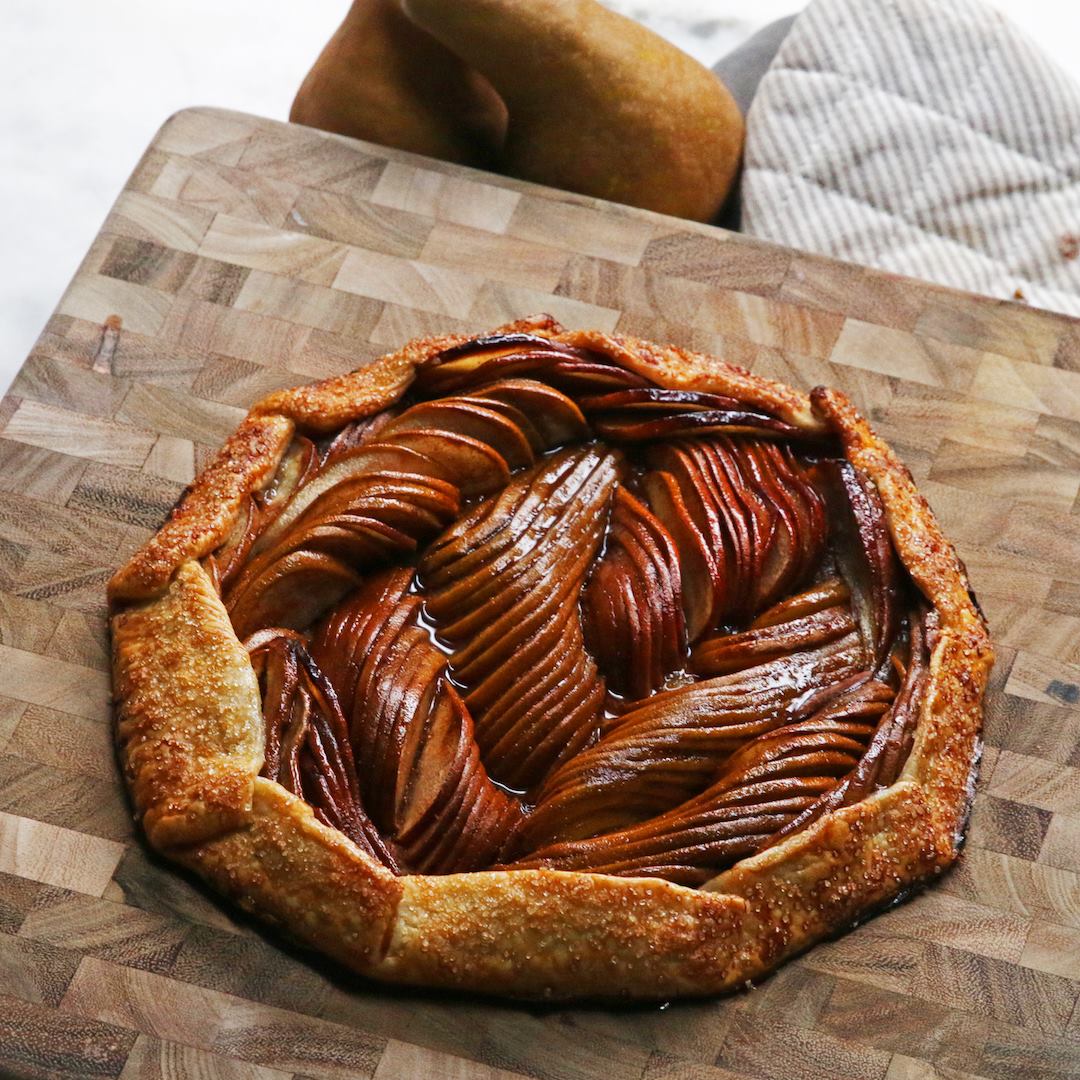 Ingredients
1 cup granulated sugar (200 g)
1 teaspoon cinnamon
½ teaspoon ground cardamom
1 teaspoon nutmeg
1 teaspoon ground ginger
¼ teaspoon ground cloves
4 medium bosc pears
1 premade pie crust
1 large egg
1 teaspoon coarse brown sugar, for sprinkling
ice cream, for serving
Instructions
Preheat the oven to 425°F (220°C). Line a baking sheet with parchment paper.
In a small bowl, combine the sugar, cinnamon, cardamom, nutmeg, ginger, and cloves.
On a cutting board, cut the pears lengthwise in 2 halves, removing the cores. Slice into ¹⁄₁₆-inch (1 mm) thick slices. Slice all the way through, but keep the pear halves together.
Lay the pie crust on the prepared baking sheet and arrange the pear halves on top, separating the slices to cover the center of the crust, leaving a 1-inch (2 cm) border around the edge.
Sprinkle the sugar spice mix over and between the pear slices.
Fold the edge of the crust over the pears.
Beat the egg in a small bowl, then brush over the crust. Sprinkle coarse sugar on top of the egg wash.
Bake for 25 minutes, or until the crust is golden brown.
Serve warm, with ice cream if desired.
Enjoy.
Watch the recipe video here:
The perfect dessert for fall weekends ?Get the recipe: https://tasty.co/recipe/sugar-spice-pear-galette

Posted by Tasty on Sunday, October 7, 2018