Stuffed Blooming Potato Nick Torres
Flowers may bloom in Spring, but these 'tatoes bloom year around. Lucky you.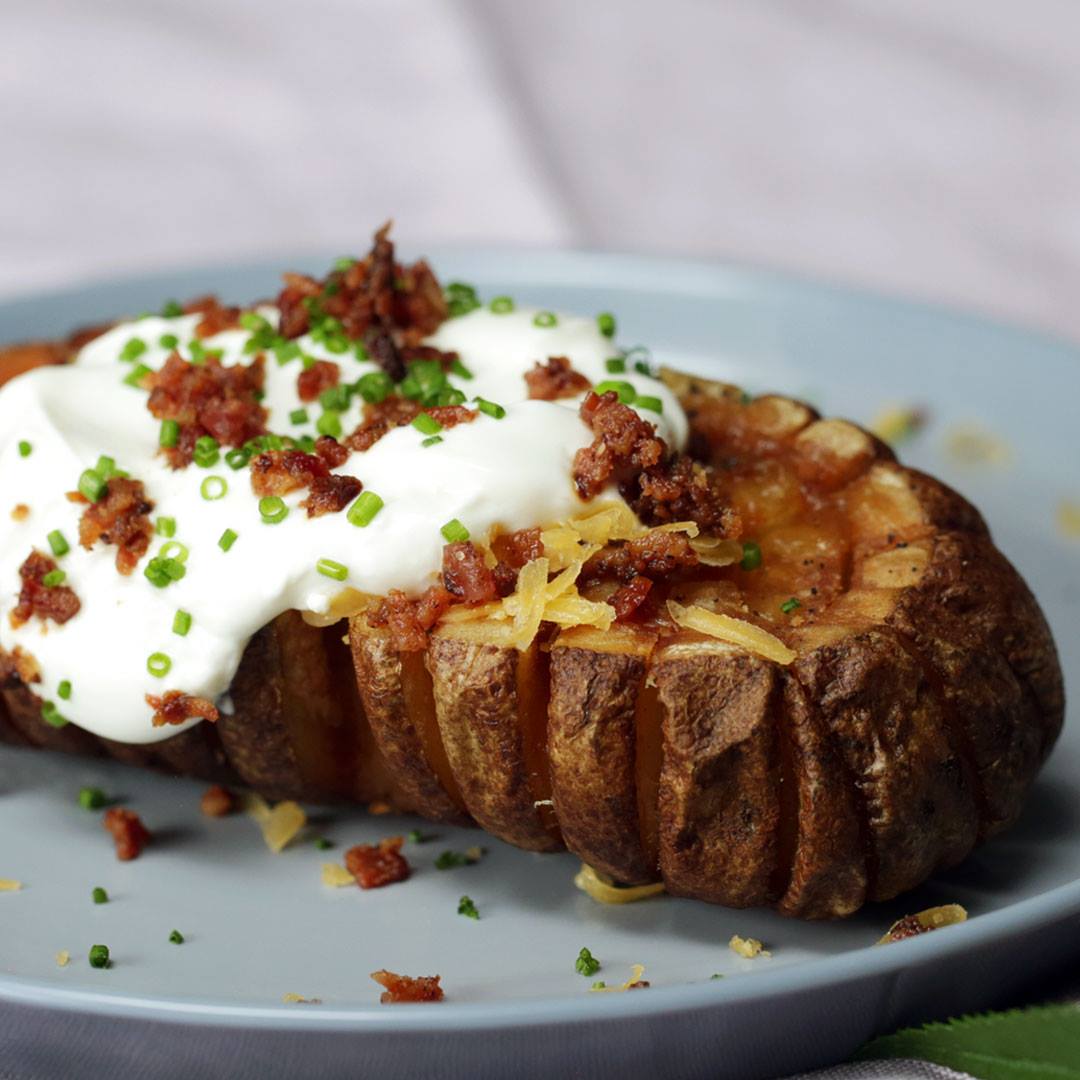 Ingredients
6 russet potatoes
Olive oil
Salt and pepper
Oil, for deep-frying
½ cup all-purpose flour
4 tablespoons Old Bay Seasoning
Instructions
Preheat oven to 400 degrees.
Using a paring knife, cut off the top one-fifth of the potato. On the same side, cut rings around the inside of the potato about ½ inch from each other. When you get to the center, remove the innermost circle; this will hold the dip. Flip the potato over and cut slices around the potato that start from the center and go out towards the side, slicing all the way through but leaving the center of the potato intact.
Brush the potato with olive oil and season with salt and pepper. Place on a foil-lined sheet pan. Bake for 1 hour until potatoes are starting to brown and the layers are starting to pull away from each other. Remove from oven and let cool.
Heat a pot of oil to 350 degrees.
In a small bowl, combine the flour and Old Bay Seasoning. Lightly dust potatoes with seasoned flour, and deep-fry for 3 to 5 minutes or until golden brown and crispy. Serve.
Watch the recipe video here:
Easy Stuffed Blooming Potatoes

Flowers may bloom in Spring, but these 'tatoes bloom year around. Lucky you.Get what you need to make these: https://taste.md/2N7NAXH

Posted by Tastemade on Friday, August 31, 2018