Slow Cooker Vegan Butternut Squash Mac
Your new favorite fall comfort food ?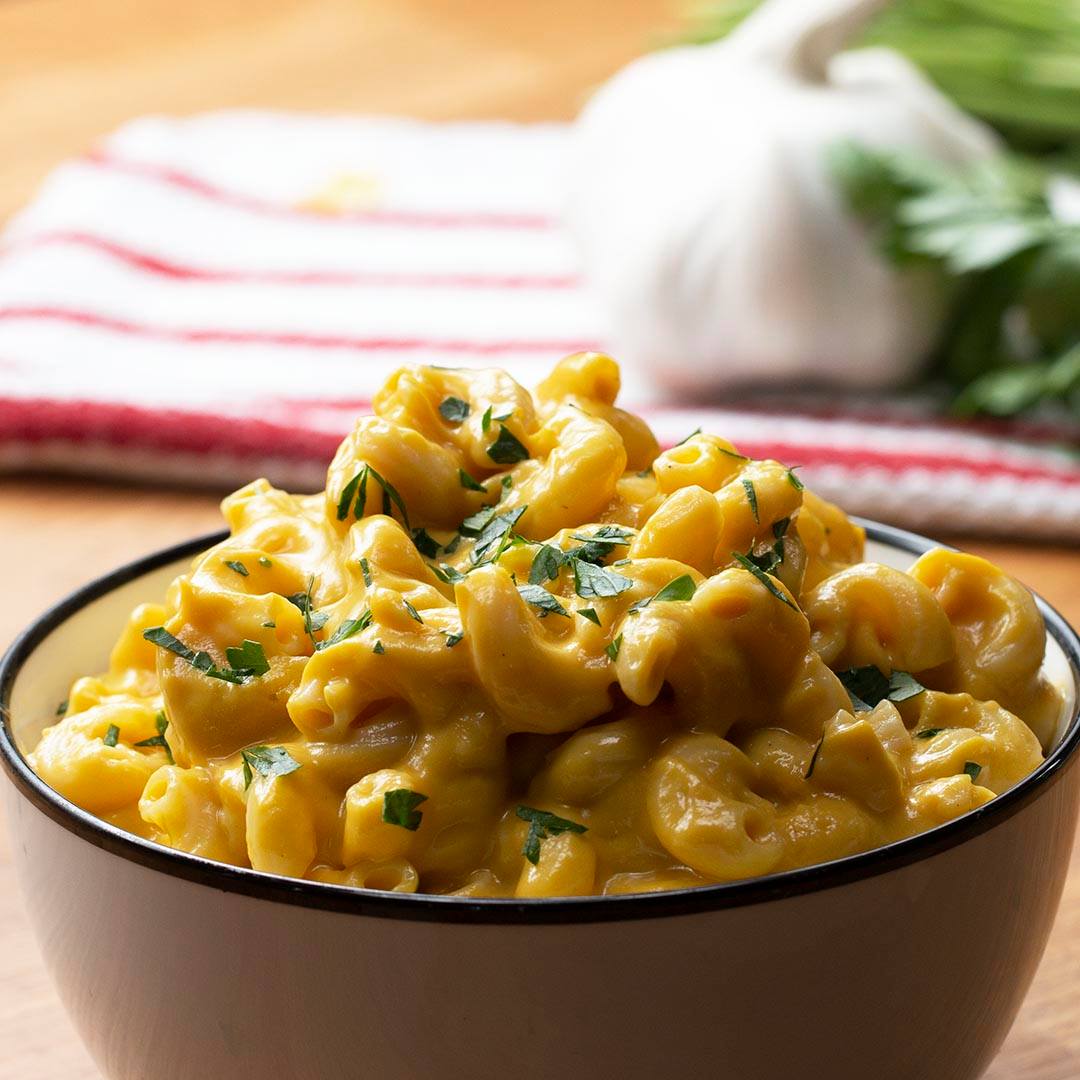 Ingredients
1 butternut squash, peeled and cubed
1 medium white onion, quartered
½ cup raw cashews (65 g)
¼ cup nutritional yeast (35 g)
1 clove garlic
1 teaspoon dried rosemary
½ teaspoon nutmeg
2 tablespoons olive oil
1 teaspoon mustard
1 tablespoon salt
2 cups vegetable stock (480 mL)
1 lb elbow macaroni, cooked according to package instructions (455 g)
fresh parlsey, for garnish
Instructions
Cut off both ends of the butternut squash and poke all over with a fork. Microwave on high for 3-4 minutes.
Peel the skin off of the squash. The skin should peel right off! Once peeled, slice the squash in half lengthwise, scoop out seeds, and cut into 1-inch (2-cm) cubes. You should have about 5 cups (1 kg).
In a slow cooker, combine the squash, onion, cashews, nutritional yeast, garlic, rosemary, nutmeg, olive oil, mustard, salt, and vegetable stock. Stir to combine.
Cover and cook on high for 4 hours or low for 8 hours, until the vegetables are soft enough to be easily mashed with a fork.
Transfer the squash mixture to a blender, or use an immersion blender, and puree for 5 minutes, until there are no chunks and the sauce develops a creamy texture.
Pour the sauce over the macaroni and stir well.
Serve garnished with parsley.
Enjoy!
Watch the recipe video here: