Apple Pie Jello Shots
Apple Pie Jello Shots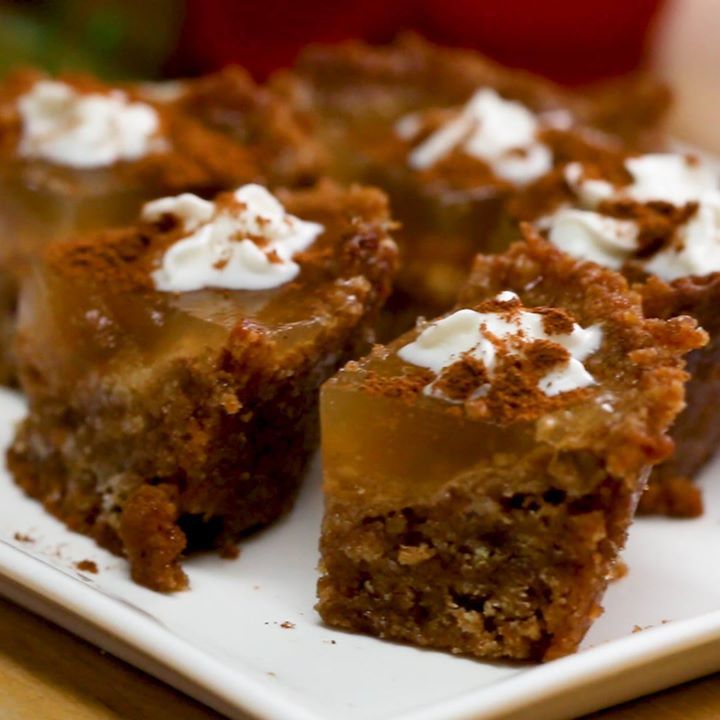 Ingredients
CRUST
1 ½ cups (125 g) graham cracker crumbs
⅓ cup (65 g) granulated sugar
½ tablespoon cinnamon
7 tablespoons unsalted butter, melted
FILLING
1 cup (240 mL) apple juice
1 ½ fl oz (44 mL) cinnamon whiskey
¾ cup (180 mL) vodka
2 packages unflavored gelatin
whipped cream, for serving
cinnamon, for serving
Instructions
Preheat the oven to 350°F (180°C).
In a large bowl, combine the graham cracker crumbs, sugar, cinnamon, and melted butter.
In a greased 6-cup muffin tin, press the graham cracker mixture firmly into each cup, ensuring it evenly coats the sides and bottom.
Bake for 7-10 minutes, or until the butter has been fully absorbed by the graham cracker crumbs.
Freeze the crusts for 15 minutes.
In a small saucepan, add the apple juice, cinnamon whiskey, and vodka.
Add the gelatin and bring to a simmer over medium heat, whisking until the gelatin is dissolved.
Remove the pan from the heat. Using a baster, fill cooled graham cracker crusts with the gelatin mixture.
Refrigerate for 30 minutes, or until the gelatin is firm. Cut each cup into quarters and garnish with whipped cream and cinnamon.
Enjoy!
Watch the recipe video here:
Apple pie in jello shot form? Yup, we went there. And they were delicious. ?FULL RECIPE: https://tasty.co/recipe/apple-pie-jello-shots

Posted by Tasty on Saturday, April 21, 2018