Strawberry Shortcake Smoothie
Renew your smoothie routine with these fruity probiotic-packed blends that taste just like your favorite dessert.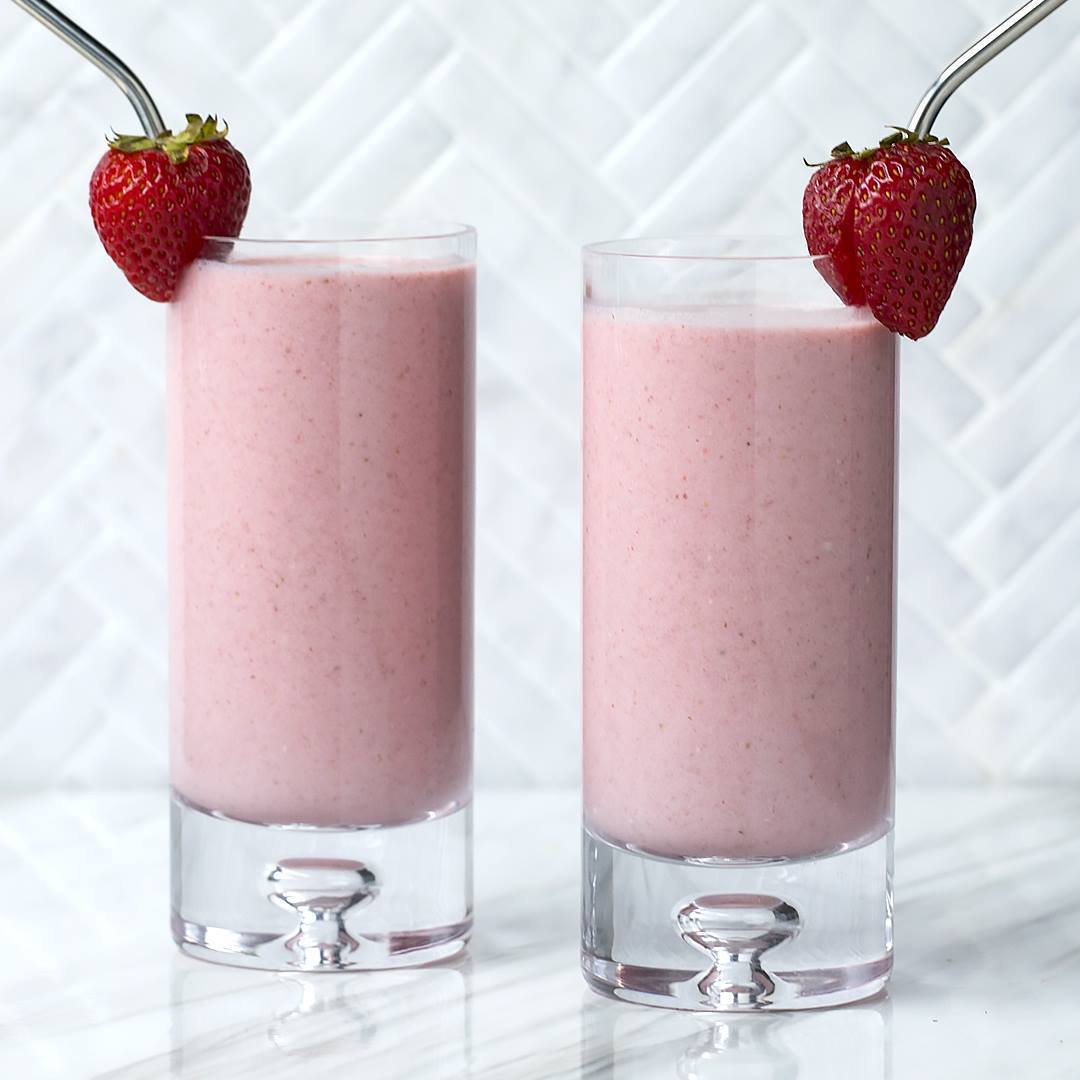 Ingredients
Coconut Probiotic Yogurt
2 cans full fat coconut milk
4 capsules Renew Life® Ultimate Flora Extra Care 50 billion
Smoothie
2 cups strawberries, cleaned
1 cup coconut probiotic yogurt
1 cup milk
⅔ cup oats
1 teaspoon vanilla extract
2 tablespoons honey
2 teaspoons lemon juice
Assembly
Strawberry slices
Additional coconut yogurt or whipped cream
Instructions
To prepare the coconut probiotic yogurt, add two cans full fat coconut milk to a bowl. Whisk to combine. Empty 4 Renew Life Ultimate Flora capsules into the coconut milk and whisk. Cover and refrigerate overnight 24 hours. Strain through a cheesecloth.
Place all ingredients in blender and process until totally smooth.
Pour into two glasses and garnish with strawberry slices and coconut yogurt.
Enjoy!
NOTE
To marble with coconut yogurt: Use a teaspoon to carefully draw 5 equally spaced horizontal lines across the surface of the smoothie with the coconut yogurt. Take a toothpick and drag through the lines vertically, making 5-6 equally spaced out vertical lines, alternating between dragging the toothpick up and down through the coconut yogurt, to produce a marbled effect.
Watch the recipe video here:
Renew your smoothie routine with these fruity probiotic-packed blends that taste just like your favorite dessert.

Posted by Tasty on Wednesday, August 29, 2018