Sea Kween Cupcakes
These mermaid Inspired cupcakes made with a bit of royal gold luster dust are perfect for any party.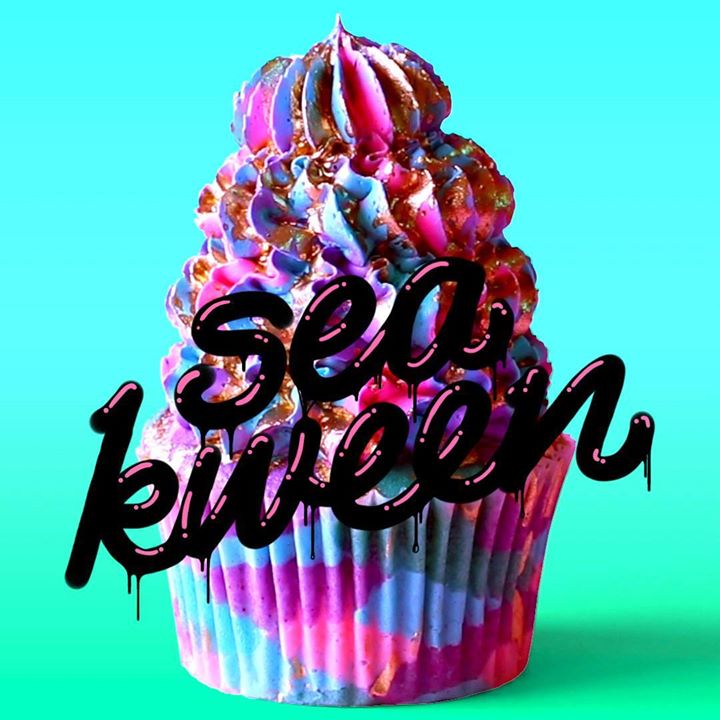 Ingredients
Cupcakes
429g all-purpose flour
265g caster (superfine) sugar
½ tsp salt
3 tsp baking powder
375ml of milk
125ml vegetable oil
125g unsalted butter, softened
2 tbsp Greek yogurt (can substitute with sour cream)
1 tsp vanilla extract
2 large eggs
1 drop purple food gel
1 drop blue food gel
1 drop pink food gel
1 drop green
sprinkles of your choice
1 tsp strawberry essence
Gold Drizzle
2 tsp gold lustre dust
3 tbsp vodka or vanilla extract
Frosting
1 batch fluffy vanilla buttercream frosting
1 drop purple food gel
1 drop blue food gel
1 drop pink food gel
1 drop green
Instructions
Preheat a fan-forced oven to 160C (320F) or 180C (356F) for a conventional oven. Line a cupcake tin with cupcake liners.
In the bowl of a stand mixer fitted with the paddle attachment, add the flour, baking powder, caster sugar and salt. Turn mixer on low speed and allow it to mix for a couple minutes to help everything combine well (alternatively you may do this by sifting the ingredients together). Add the softened butter and let it mix until it resembles a fine sand like texture.
Next, add milk, eggs, yogurt, oil, strawberry essence and vanilla extract in a large jug and whisk well.
Add wet ingredients to dry ingredients in a slow and steady stream until no dry ingredients are visible. Scrape down the bowl and mix for another 20 seconds.
Fill each cupcake liner ¾ of the way (using an ice cream scoop to transfer the batter into the cupcake liners makes this a quick and easy process otherwise you can use two tablespoons).
Bake for 20-25 min or until a toothpick inserted comes out clean. Allow them to cool completely on a wire cooling rack before frosting.
Gold Drizzle
Add gold lustre dust to a small mixing bowl and mix until well combined
Frosting
To prepare frosting, split into 4 bowls and colour each one blue, green, pink and purple using food gel. Add each one to a piping bag. Lay out a large square piece of plastic wrap on your work bench. Pipe small stripes of each coloured frosting in the following order: pink, green, purple, blue. Roll up as demonstrated and twist each end. Snip off one of the ends using scissors. Fit the end of a piping bag with a Wilton 8B piping tip and frost four blobs of frosting on top of each other making each one smaller as you go up. Finish off with a drizzle of gold.
Watch the recipe video here:
?Unda the sea…?Taste for Yourself: taste.md/2qAl4kQ?: The Scran Line

Posted by Tastemade on Tuesday, April 17, 2018