Rice Pudding & Dulce de Leche Parfaits
Take cinnamon-y rice pudding to the next level with rich dulce de leche.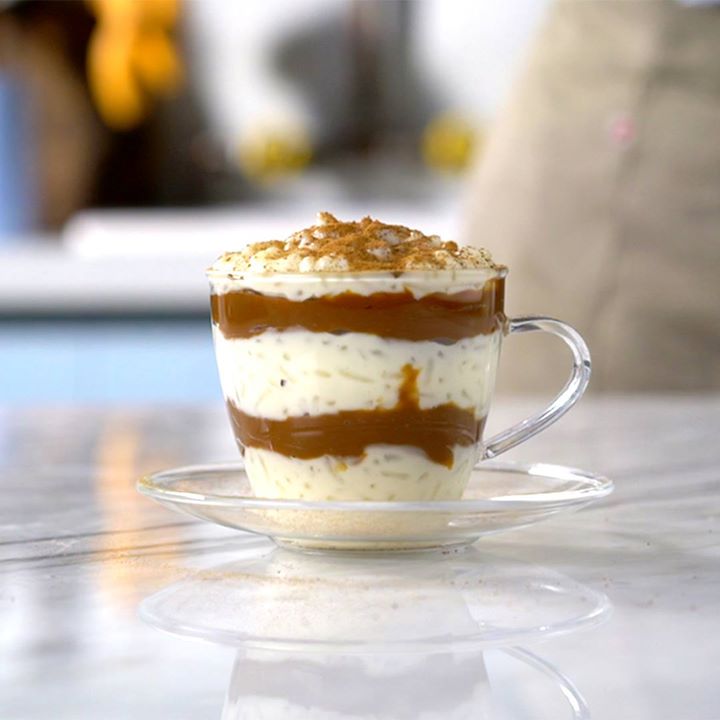 Ingredients
1 cup rice
2 cloves
1 cinnamon stick
4¼ cups milk
1 can condensed milk
Ground cinnamon
1 cup dulce de leche
Instructions
Place the rice in a saucepan and add the cloves, cinnamon stick and milk.
Heat the pan over low heat, stirring constantly until the rice is cooked.
Add the condensed milk and mix for around 20 minutes or until it thickens. Set aside to cool.
Serve in glasses layered with dulce de leche and ground cinnamon on top.
Watch the recipe video here: