Raffaello Cheesecake
It's summertime - move aside Ferrero Rocher, HELLO Rafaello. ?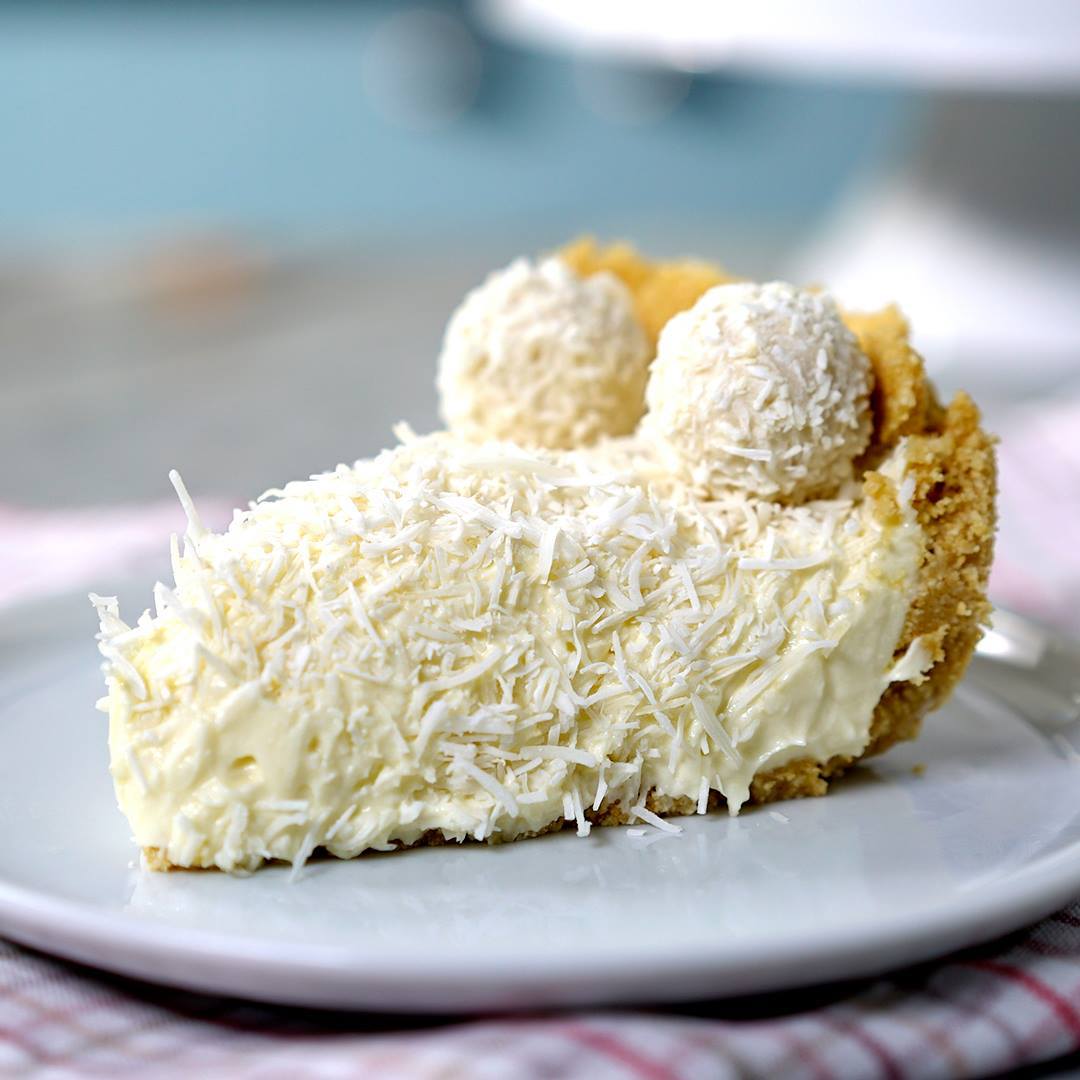 Ingredients
7 ounces maizena cookies (Brazilian sugar cookies)
¼ cup shredded coconut
¼ cup toasted almonds
½ cup butter, melted
1 cup chopped white chocolate
½ cup fresh heavy cream
2⅔ cups cream cheese
¼ cup coconut milk
½ lime, juiced
To garnish:
1 cup shredded coconut
12 truffles
Instructions
Line a springform pan with parchment paper.
In a food processor, add the cookies, coconut and almonds. Blend until crumbs form. Add the butter and pulse for another 2 minutes until the mixture has reached the consistency of a coarse flour. Press mixture into the bottom and sides of prepared pan. Place in refrigerator.
Melt the white chocolate together with the heavy cream in a hot water bath. Set aside to let it cool.
Use a whisk to soften the cream cheese, then add the melted chocolate and the coconut milk.
Add the lime juice and mix.
Pour the mixture into the mold, over the cookie lining. Refrigerate for at least 2 hours.
Top with the shredded coconut and truffles.
Watch the recipe video here:
It's summertime – move aside Ferrero Rocher, HELLO Rafaello. ?Taste for Yourself: taste.md/2ytRtQgTastemade Brasil

Posted by Tastemade on Sunday, June 24, 2018