Pizza Crisps
Get your pizza quick.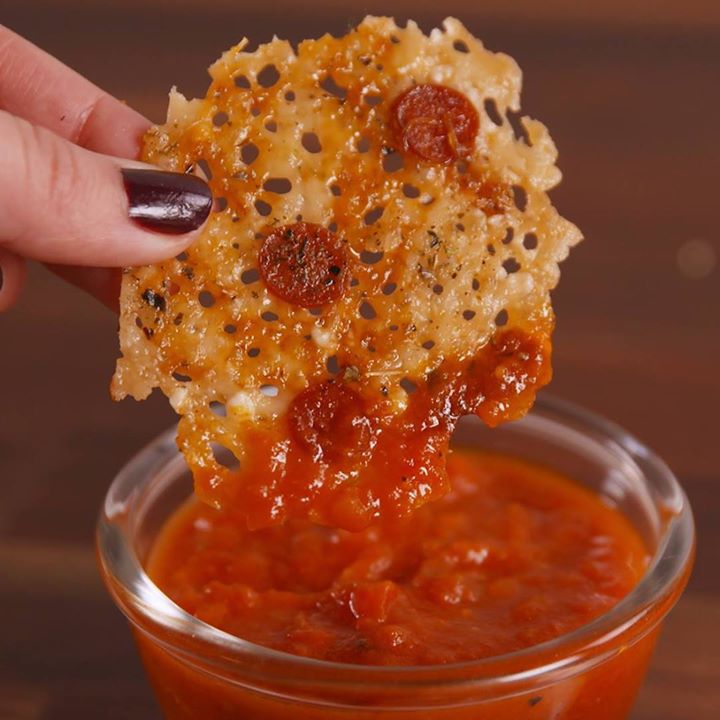 Ingredients
1 c. shredded Parmesan
¾ c. shredded low-moisture mozzarella
½ c. mini pepperoni
½ tsp. Italian seasoning
Warm marinara sauce, for dipping
Instructions
Preheat oven to 375º. Line two large baking sheets with parchment paper. Spoon about a tablespoon of Parmesan into a small mound on baking sheet. Top with about half tablespoon mozzarella. Carefully pat down on cheese to flatten, then place a few pepperoni slices on top. Sprinkle with Italian seasoning.
Bake until crispy and golden, about 12 minutes. Let cool slightly before transferring to serving dish.
Serve at room temperature with marinara sauce for dipping.
Watch the recipe video here:
These Pizza Crisps could send potato chips to their grave. Full recipe: http://dlsh.it/KUblrLN

Posted by Delish on Saturday, January 6, 2018