Peanut Butter Banana Brownies
Use your overripe bananas & reduce your waste with these peanut butter banana brownies! ?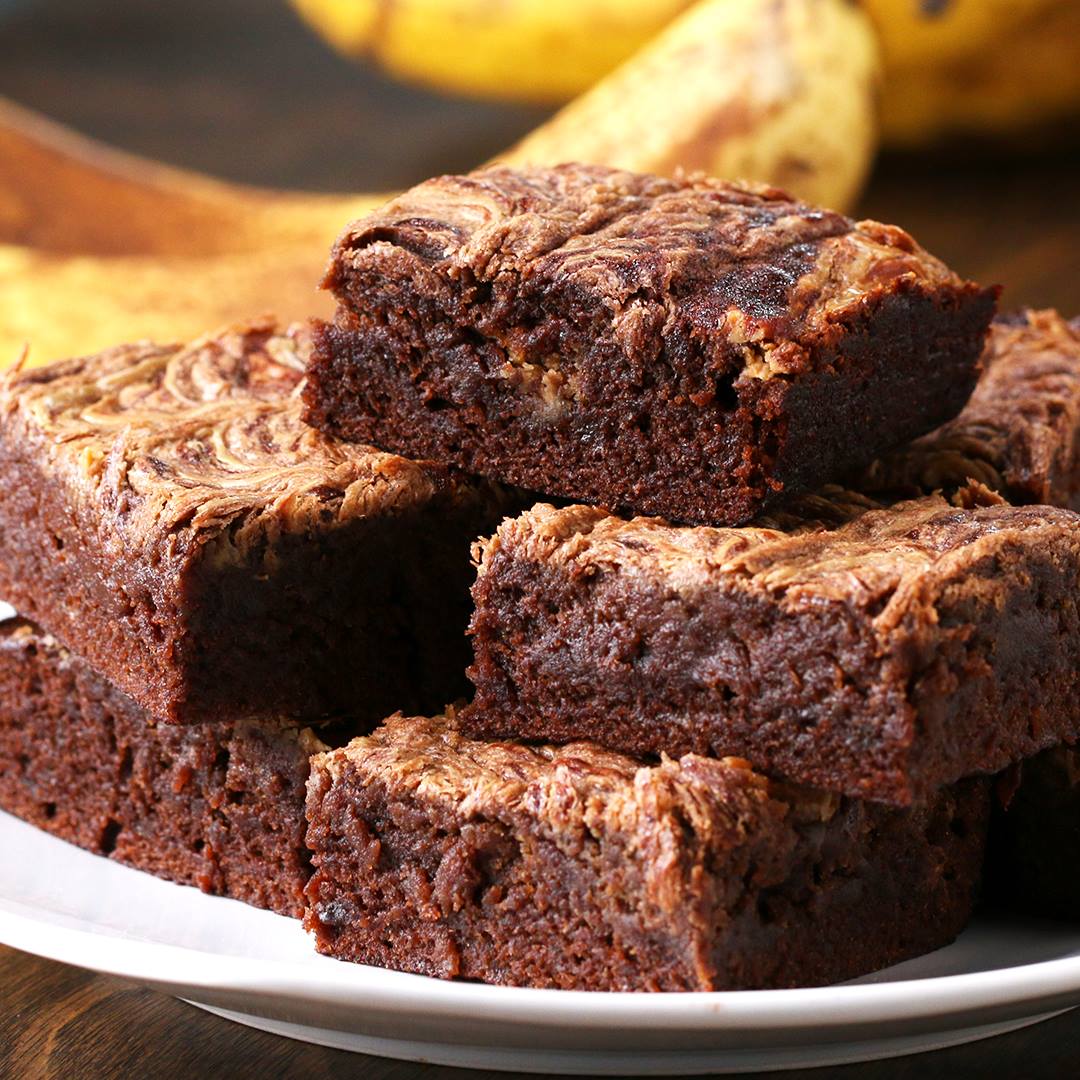 Ingredients
2 ripe bananas
1 cup sugar (200 g)
½ cup unsalted butter, melted, plus 1 tablespoon (130 g)
1 teaspoon vanilla extract
¾ cup flour (95 g)
¼ cup cocoa powder, plus 1 tablespoon (40 g)
⅛ teaspoon salt
½ cup creamy peanut butter (120 g)
Instructions
Preheat oven to 350°F (180°C).
In a bowl, use a fork to mash the bananas. Add the sugar, ½ cup (115 g) of butter, and vanilla, and whisk until combined.
Add the flour, salt, and cocoa powder, and whisk until fully incorporated.
Use the remaining 1 tablespoon of butter to grease a 9x9-inch (23x23 cm) baking tray.
Use the remaining 1 tablespoon of cocoa powder to dust every side of the baking tray.
Pour batter into prepared baking dish.
Use a spoon to add dollops of peanut butter on top of the batter. Use a butter knife to swirl the peanut butter into the brownie batter.
Bake for 25-30 minutes, until center no longer jiggles when pan is shaken.
Allow brownies to cool completely before cutting.
Enjoy!
Watch the recipe video here:
Use your overripe bananas & reduce your waste with these peanut butter banana brownies! ?FULL RECIPE: https://tasty.co/recipe/peanut-butter-banana-brownies

Posted by Tasty on Monday, October 22, 2018