Cheesy Baked Asparagus
Baked asparagus topped off with melty cheese and crispy bacon!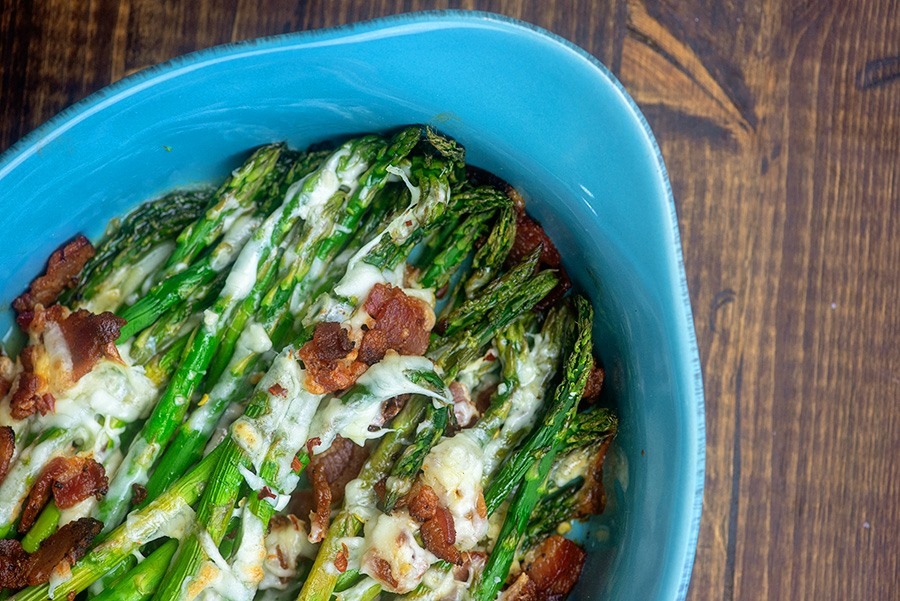 Ingredients
1 pound asparagus, trimmed
1 teaspoon olive oil
1 teaspoon salt
6 slices bacon, fried and diced
1 clove garlic, minced
1 cup shredded Gruyere cheese
¼ teaspoon red pepper flakes
Instructions
eheat oven to 400 degrees.
Toss the asparagus with oil and salt.
Place half of the asparagus in an 8x8 baking dish. Top with half of the cheese, bacon, and garlic. Repeat the layers.
Bake for 25 minutes or until asparagus is as tender as you'd like.
Sprinkle with red pepper flakes just before serving.
Watch the recipe video here: