Parmesan Shell Spaghetti Tacos
Eat the spaghetti to forgetti your regretti.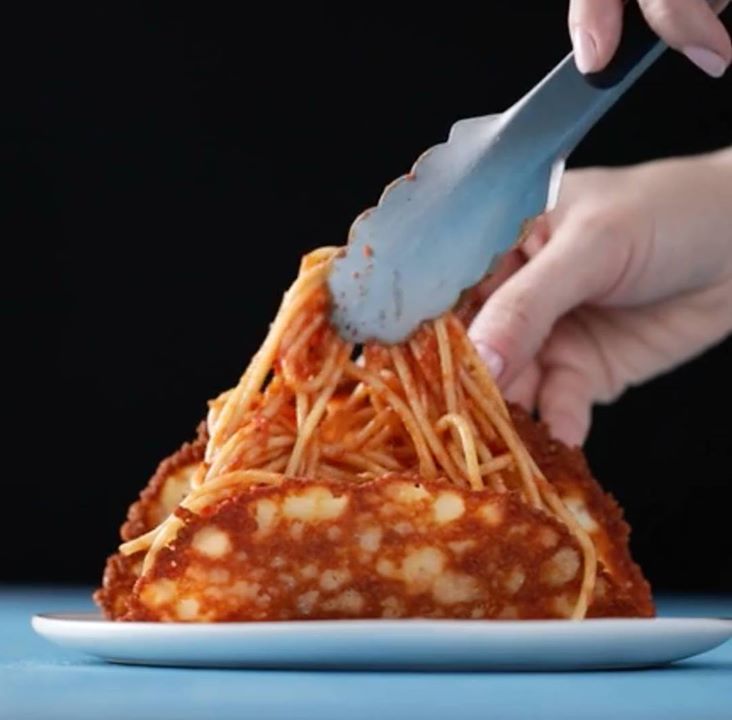 Ingredients
2 cups shredded Parmesan cheese
½ pound spaghetti, cooked
16 mini meatballs, cooked
½ jar marinara sauce
Instructions
In a large nonstick skillet over medium heat, place 3 tablespoons to ¼ cup of Parmesan cheese in the center of the pan. Flatten with a rubber spatula to make a circular cheese disc. Cook for a few minutes until cheese is melted. Flip and cook for another minute. Quickly place cheese in the grooves of an upside down muffin tin to form a taco shell. Once it's completely cooled the cheese will stay in a taco shell shape. Place spaghetti and meatballs inside each taco shell. Enjoy your Italian taco party!
Watch the recipe video here: