No Bake Pumpkin Cheesecake
No Bake Pumpkin Cheesecake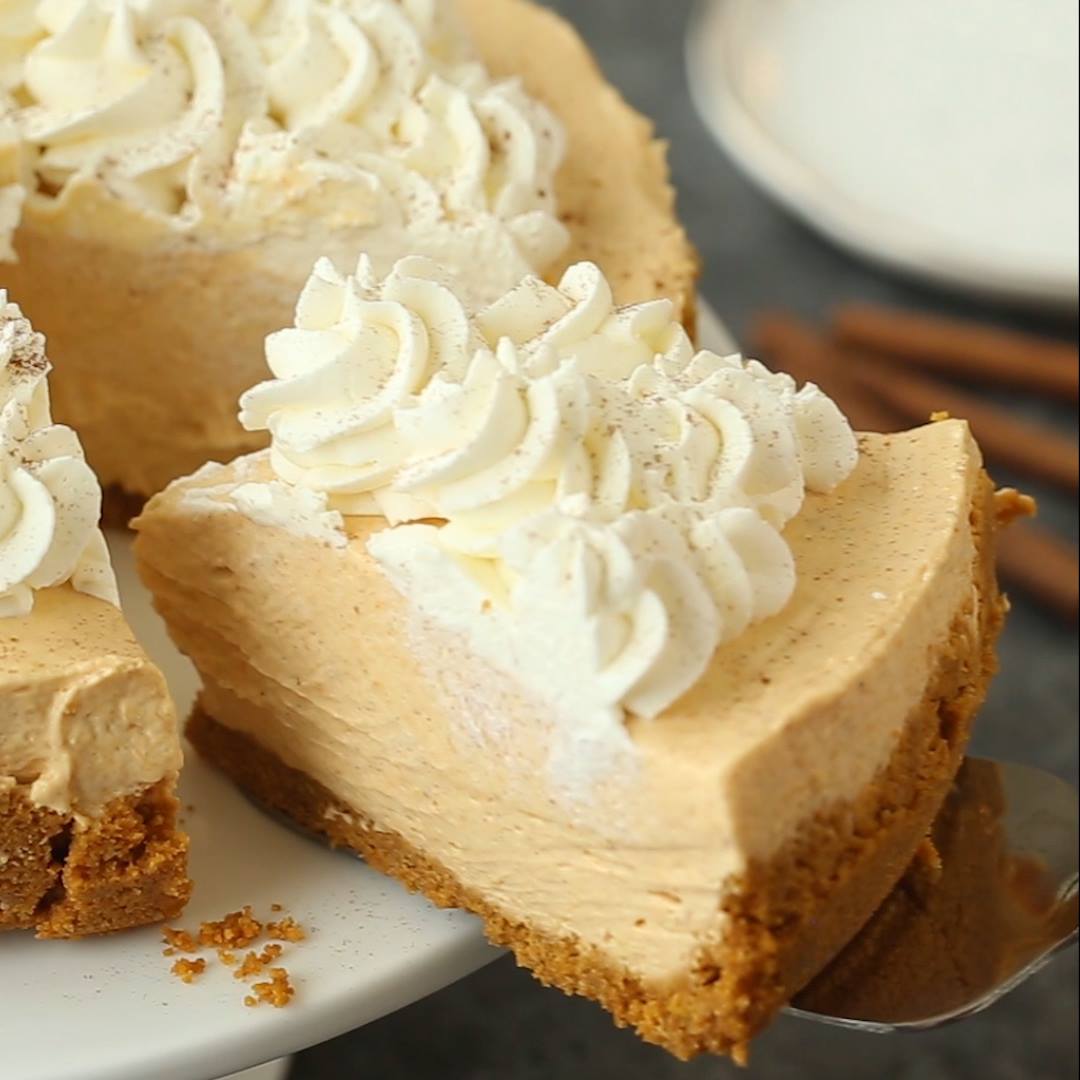 Ingredients
2 ½ cups graham cracker crumbs (210 g)
½ cup butter, melted (115 g)
8 oz cream cheese, 3 packages (225 g)
1 cup heavy whipping cream (240 mL)
1 cup powdered sugar (160 g)
1 ½ cups pumpkin puree (340 g)
1 teaspoon ground cinnamon
1 teaspoon vanilla
whipped cream, to serve
Instructions
In a bowl, combine the graham cracker crumbs and melted butter.
Transfer the graham cracker mixture to a 9-inch (23 cm) springform pan, creating an even base that goes up 1-inch (2 cm) on the sides.
In a large bowl, combine the cream cheese and heavy cream and beat until smooth, 3-4 minutes.
Add the sugar, pumpkin, cinnamon and vanilla and beat until smooth and fluffy.
Pour the cream cheese mixture into the springform pan, cover with plastic wrap, and refrigerate for 6-8 hours.
Top with whipped cream, slice, and serve!
Enjoy!
Watch the recipe video here:
No Bake Pumpkin Cheesecake via The Recipe RebelFull Recipe: https://tasty.co/recipe/no-bake-pumpkin-cheesecake

Posted by Tasty on Thursday, October 18, 2018