No-Bake Mango Cream Pie
A mangoes-and-cream combo is always a winner!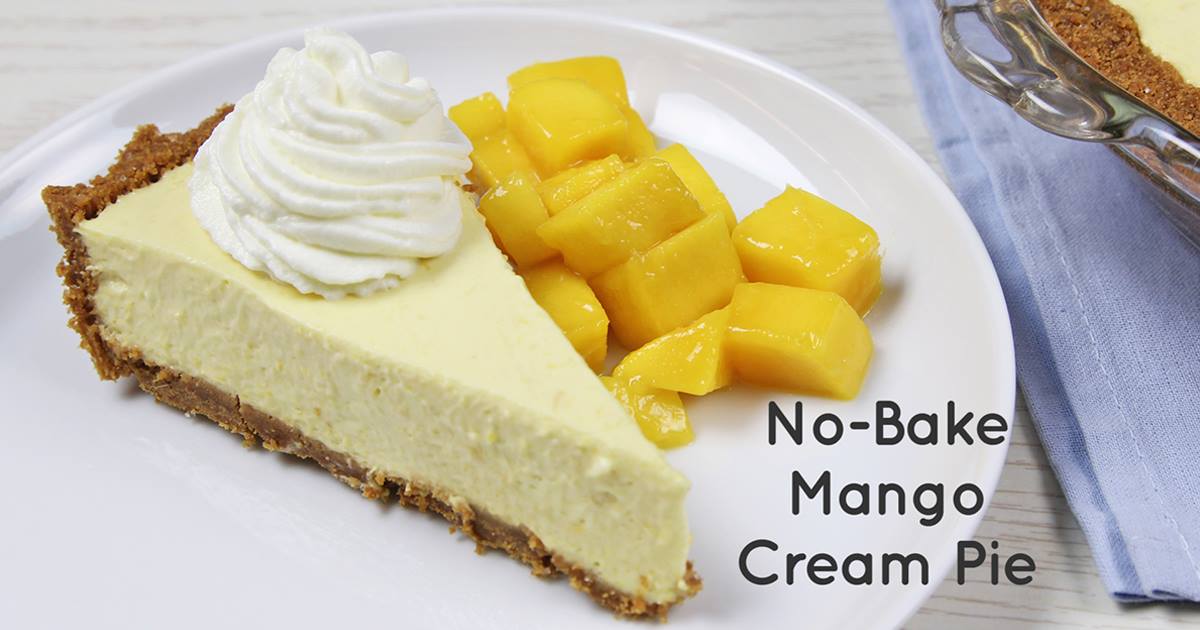 Ingredients
½ cup (4 ounces) butter, melted
1 and ½ cup graham crackers crumbs
2 teaspoons sugar
1 (8-ounce) bar cream cheese, room temperature
⅓ cup white sugar
1 cup fresh mango purée, from 4 to 6 mango cheeks
2 and ¼ teaspoons or 1 packet gelatin, dissolved in 2 tablespoons cold water and left to stand for 5 minutes
1 cup heavy cream, whipped to soft peaks
Instructions
Prepare the crust:
Combine all ingredients in a medium bowl and mix thoroughly. Press into a 9-inch springform pan to make a 1-inch layer. Chill.
Make the filling:
Combine cream cheese and sugar in a large mixing bowl. Stir until sugar dissolves. Stir in mango puree.
Bring 2 tablespoons hot water to a boil. Stir in hydrated gelatin until it melts. Stir gelatin mixture into the cream cheese-mango mixture.
Fold whipped cream into the mixture until combined. Pour over the chilled crust. Chill for 6 hours or overnight.
Serve with whipped cream and cubed fresh mangoes, if desired.
Watch the recipe video here:
Making this no-bake mango treat is easy as pie! Get the full recipe here: http://bit.ly/2cBPaLFSubscribe to our YouTube channel for more videos, recipes, and step-by-step guides: www.YouTube.com/Yummyph

Posted by Yummy PH on Wednesday, December 26, 2018