Moscato Strawberries
Strawberries were meant to be soaked in Moscato.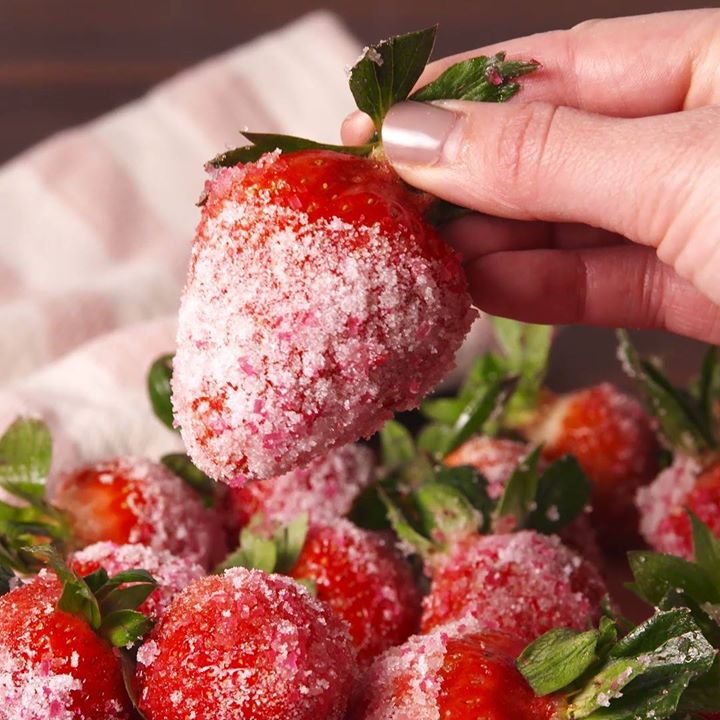 Ingredients
2 lb. strawberries
2½ c. moscato
½ c. vodka
½ c. sugar
¼ c. Pink sanding sugar
Instructions
In a large bowl, pour moscato and vodka over strawberries. Let sit (to allow the fruit to soak up the booze) for at least an hour.
Drain in a colander and pat strawberries dry with paper towels.
In a medium bowl, whisk together sugar and pink sanding sugar. Roll strawberries in mixture and serve.
Watch the recipe video here:
How To Make Moscato Strawberries

Moscato lovers: How many of these spiked strawberries are you throwing back?!Full recipe: http://dlsh.it/uI5WLkP

Posted by Delish on Wednesday, February 7, 2018