Mini Cheesesteak Wellingtons
We've taken the ingredients and flavours and lovely cheese sauce from philly cheesesteaks and made them just a bit fancier! Serve these up with a side salad, enjoy!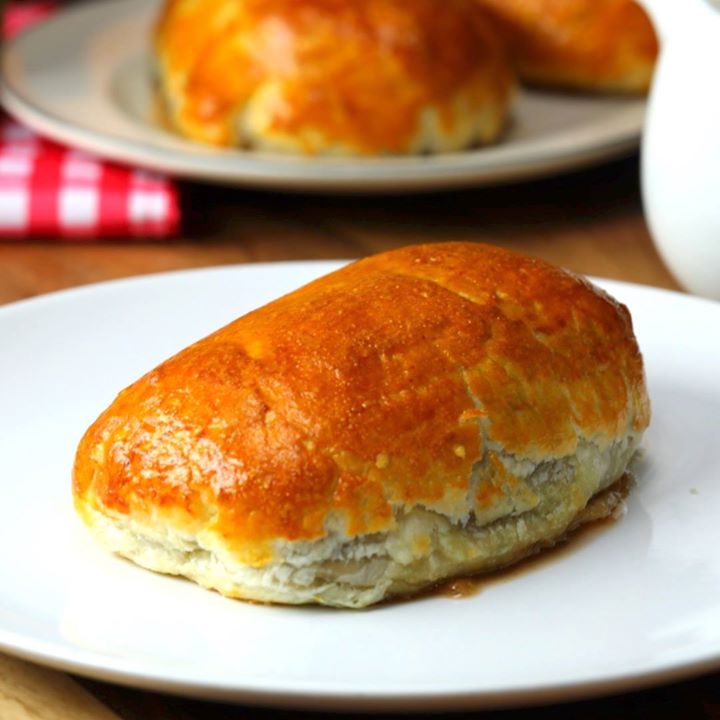 Ingredients
2 tbsp oil
2 green peppers finely chopped
2 cups mushrooms finely chopped
1 onion finely chopped
2 cloves garlic, minced
1 tsp Worcestershire sauce
½ tsp salt
1 tsp pepper
2 sheets puff pastry
4 x 200g steak tenderloin
Egg wash
2 tbsp flour
2 tbsp butter
¾ cup milk
½ cup grated provolone
Pinch of salt
Instructions
Season steaks with sat and pepper on both sides.
Heat oil in a large non stick pan until very hot. Add steaks and sear on both sides until brown. Remove and set asides.
In the same pan, heat remaining oil over medium heat. Add mushrooms, green peppers and onions. Cook until softened and dry. Add garlic, Worcestershire sauce, salt and pepper and cook for another 5 minutes.
Remove to cool.
Lay out puff pastry sheets just bigger than the steak. Place one slice of mozzarella down, top with a couple table spoons of mushroom and pepper mix. Top with steak. Brush edges with egg wash and fold over to seal.
Wrap in plastic wrap and chill in the fridge for 1 hour to set.
While setting, make the cheese sauce. Heat butter until melted. Add flour and mix to cook until smells slightly nutty. Add milk gradually until a smooth sauce. Add salt and cheese, stir until completely combined. Keep warm.
Pre-heat oven to 200ºC. Remove plastic wrap, place wellingtons on a parchment lined tray. Brush entirely with egg wash. Bake for 20 minutes or until golden brown.
Serve with cheese sauce, enjoy!
Watch the recipe video here:
Mini Cheesesteak Wellingtons

Posted by Twisted on Tuesday, April 17, 2018