Maple Bacon Wings
Carnivores rejoice!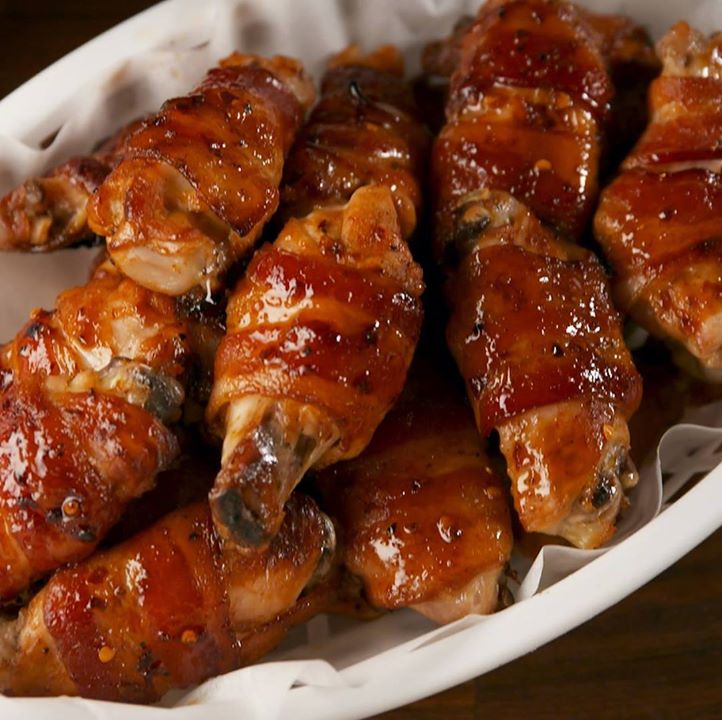 Ingredients
2 lb. chicken wings
15 slices bacon, halved
¼ c. barbecue sauce
2 tbsp. maple syrup
1 tbsp. apple cider vinegar
1 tbsp. brown sugar
½ tsp. chili flakes
Instructions
Preheat oven to 425° and line a large baking sheet with aluminum foil. Wrap wings with ½ slice bacon each, and place on prepared baking sheet.
In a small bowl, combine barbecue sauce, maple syrup, apple cider vinegar, brown sugar and chili flakes. Whisk to combine. Brush wings all over with the sauce and bake 45 minutes, until wings and bacon are crisp and golden. Serve.
Watch the recipe video here:
Maple Bacon Wings put all other wings to shame.Full recipe: http://dlsh.it/mbrTL03

Posted by Delish on Sunday, January 21, 2018