Lasagna Stuffed Garlic Dough Balls
Garlic Bread...stuffed with Lasagna?! That's right. Two favourites married in harmony. These Lasagna Stuffed Garlic Dough Balls are great for a crowd and they're great even without cheese. you guys ask for recipes without cheese, here you go!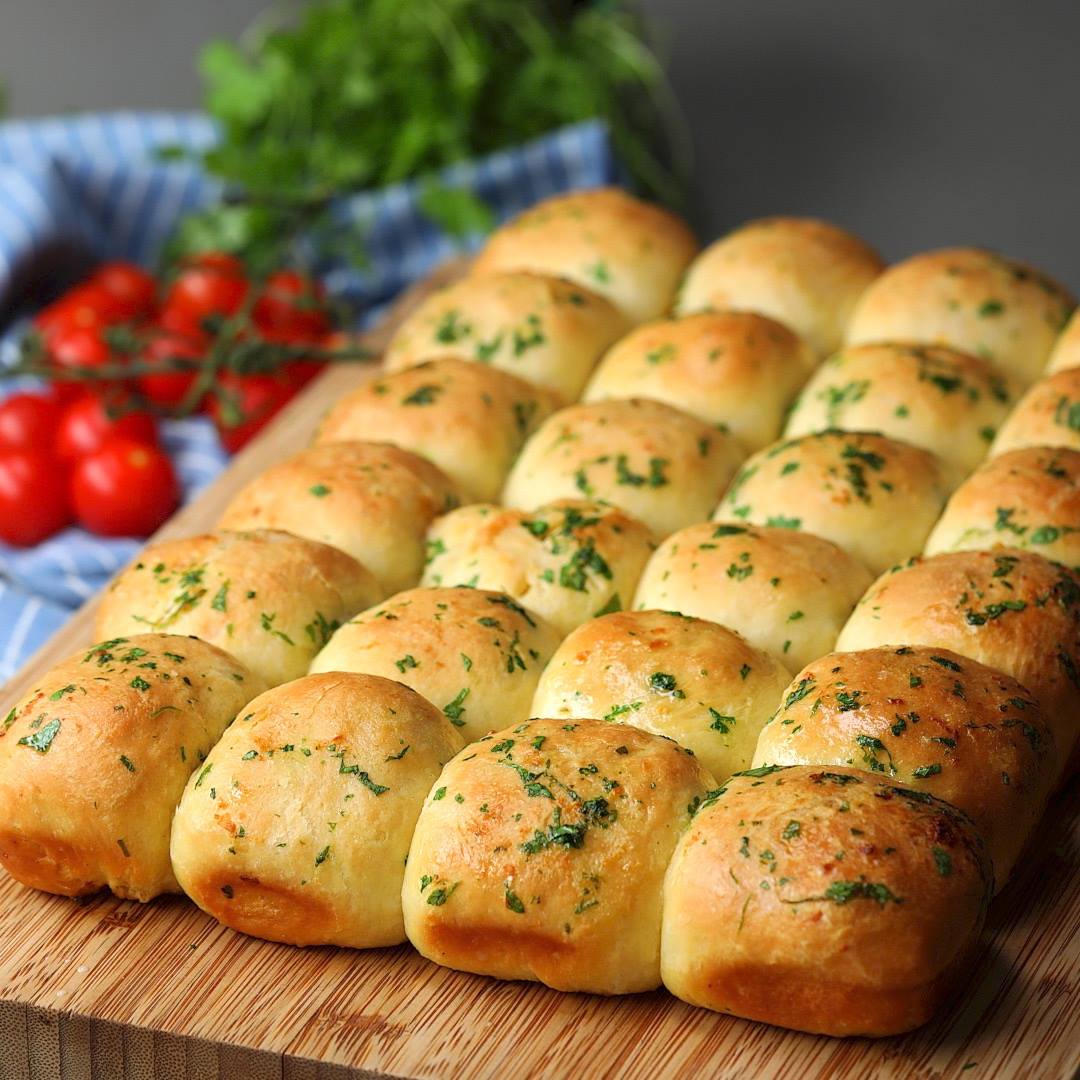 Ingredients
500g bread dough
1 tsp oil
12 rashers bacon, chopped finely
2 tsp butter
1 onion, diced
400g beef mince
½ cup Wine
1 cup passata
Salt and pepper to taste
1 tsp oregano
1 cup chopped fresh lasagna noodles
1 cup Bechamel
½ cup salted butter, melted
1 tbsp chopped parsley
2 cloves garlic minced
Instructions
In a saucepan over medium heat, fry bacon in oil until crispy. Add butter until melted. Stir in onion and cook until softened. Cook Garlic until softened.
Break apart beef mince into the pan and cook until browned. Pour in wine, cook until reduced by ½. Stir through passata, season with salt, pepper, and oregano. Bring to a simmer. Add lasagna noodles and cover to steam for 5 minutes and to cook noodles through.
Once the sauce has thickened and noodles are cooked; stir through béchamel to combine.
Remove from the pan and let cool completely
Preheat an oven to 180ºC. Meanwhile, divide bread dough into 24 even balls. Flatten each one into a 3" round. Top with 1-2tbsp of the lasagna mix. Pinch the edges into the centre to seal. Arrange on a tray and cover to let rise.
Mix together butter, garlic, and parsley. Brush onto each roll.
Bake for 15-18 minutes until golden brown.
Enjoy!
Watch the recipe video here: