Keto Chicken Parm Pizza
Not getting enough color on your chicken "crust"? Try broiling for 3 to 5 minutes to get it extra golden.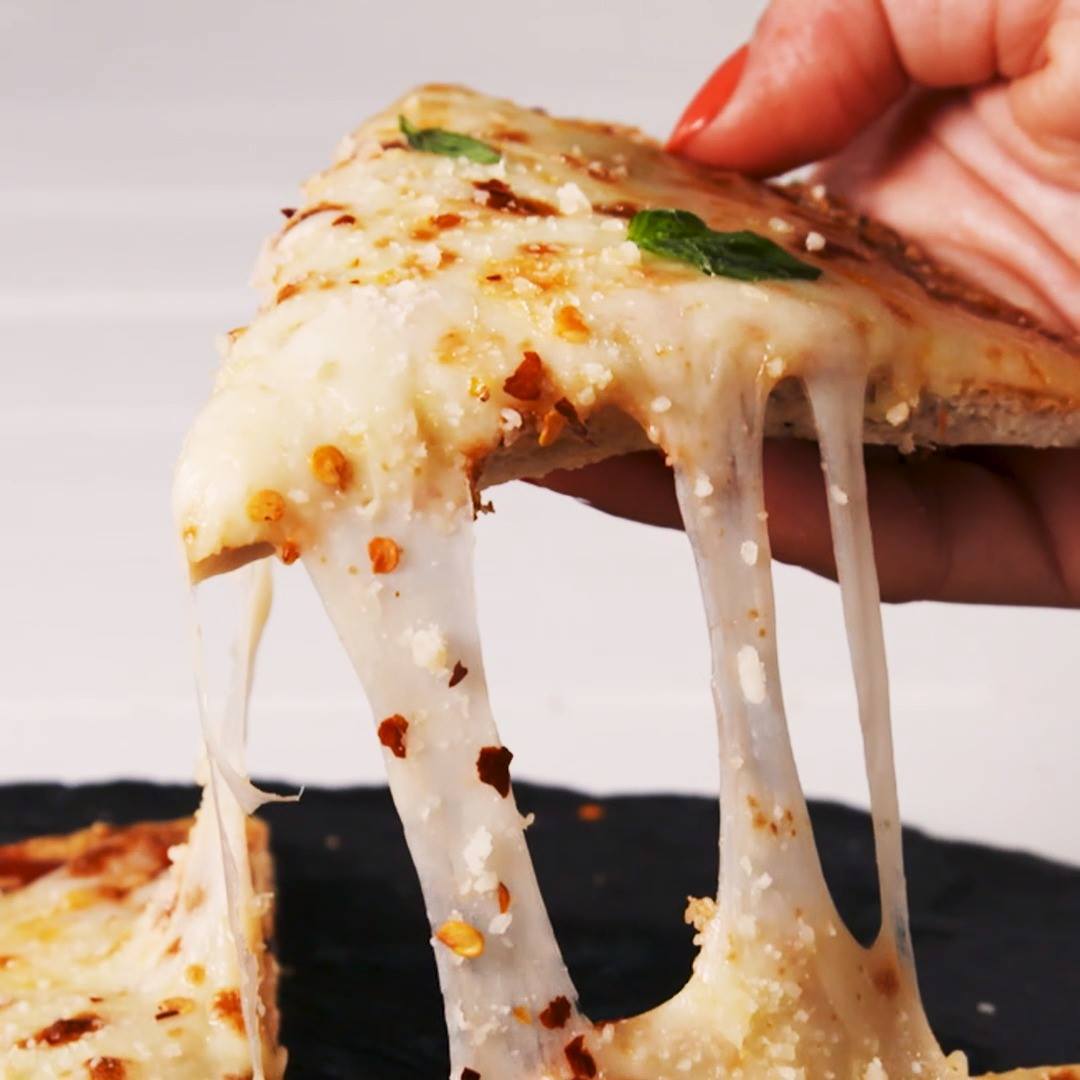 Ingredients
1 lb. ground chicken
¾ c. freshly grated Parmesan, divided
½ tsp. Italian seasoning
1 garlic clove, minced
Kosher salt
Freshly ground black pepper
¼ c. marinara sauce
½ c. freshly shredded mozzarella
Red pepper flakes, for serving (optional)
Basil leaves, for garnish
Instructions
Preheat oven to 400º and line a large baking sheet with parchment paper. In a large bowl, stir together ground chicken, ½ cup Parmesan, Italian seasoning, and garlic, and season with salt and pepper.
Spray prepared baking sheet cooking spray. Form chicken mixture into a large round crust, about ½" thick.
Bake until chicken is cooked through and golden, 20 to 22 minutes. Remove from oven and heat broiler.
Spread a thin layer of marinara sauce, leaving a small border around the circumference of the pizza. Top with mozzarella and broil until cheese is melty, 3 to 4 minutes. Garnish with remaining ¼ cup Parmesan, red pepper flakes if using, and fresh basil.
Watch the recipe video here: