Juicy Lucy Crunch Burger
Nutella Stuffed Pancake recipe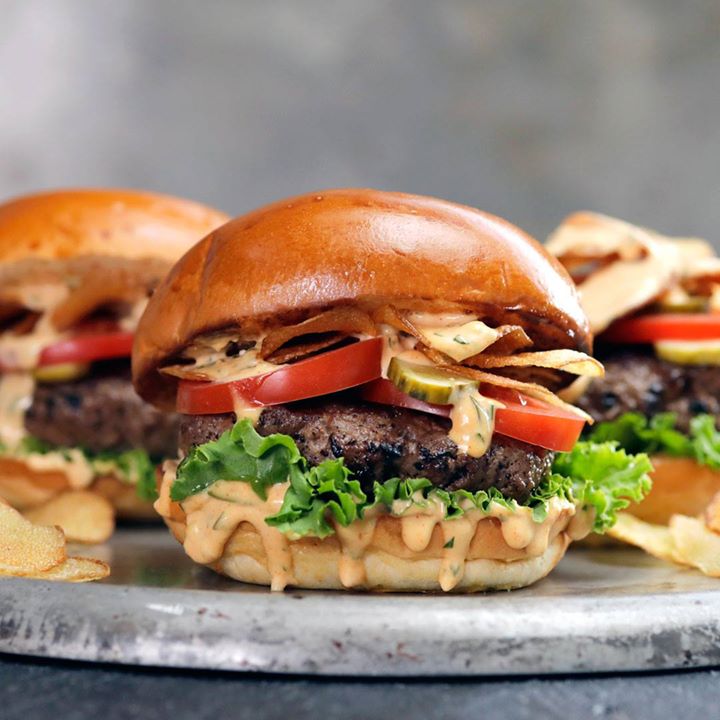 Ingredients
1 cup flour
2 tablespoons sugar
2 teaspoons baking powder
½ teaspoon salt
1 cup of milk
2 tablespoons melted butter
1 egg
½ cup Nutella
Oil
Instructions
Mix all dry ingredients.
Beat the milk, melted butter and egg in a blender.
Add the dry ingredients, beat some more.
Add the liquid ingredients to the dry ones and mix, always beating.
In a hot skillet, add the oil and a spoonful of batter.
In the center of the skillet, add a spoonful of Nutella and cover with a little more pancake batter.
Turn and brown the other side.
Watch the recipe video here:
Last name Hungry, first name Always? Then Juicy Lucy is for YOU.Save this recipe: https://taste.md/2vJi4nJ

Posted by Tastemade on Sunday, January 21, 2018