Instant Pot Crustless Meat Lover's Quiche
Fluffy eggs that are never dry, always moist and tasty.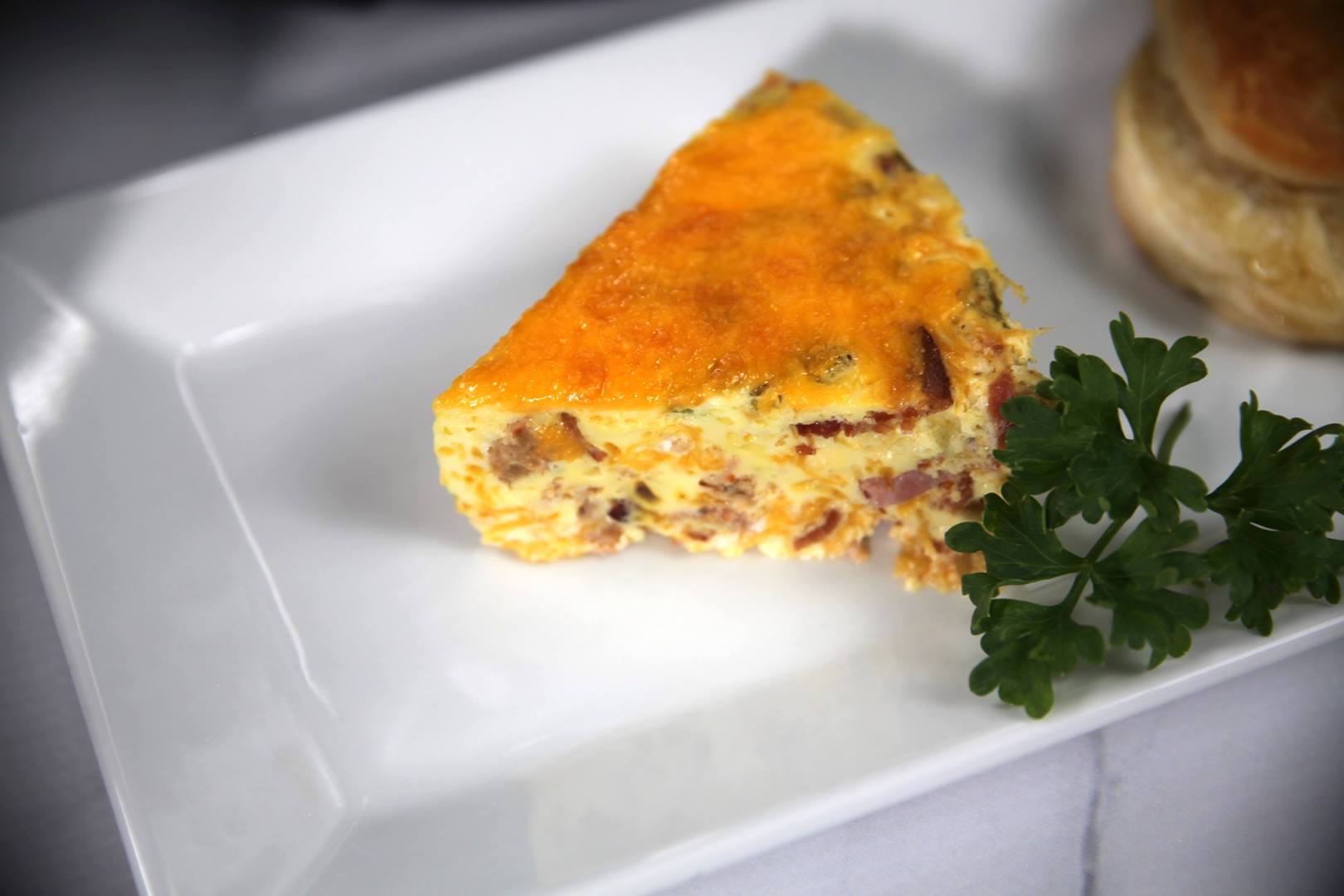 Ingredients
1 cup cooked and crumbled sausage
4 slices bacon, cooked and crumbled
½ cup ham, diced
1 cup + ⅓ cup sharp cheddar cheese, shredded (divided)
2 large green onions, sliced thin
6 large eggs, beaten
½ cup milk
1 cup water
Additional green onion for garnish (optional)
Instructions
Mix together the meats, 1 cup cheese and green onion in the bottom of a 1.5 quart oven-proof casserole (this one fits perfectly: https://amzn.to/2OXT8Bw)
In a large bowl, thoroughly whisk together eggs and milk. Pour egg mixture over meat mixture and stir to combine. Cover loosely with foil–do not seal.
Pour one cup of water in the Instant Pot and insert the steam rack. Use a foil sling to carefully lower the casserole on to the steam rack.
Secure the lid, making sure the vent is closed.
Using the display panel select the MANUAL function*. Use the +/- keys and program the Instant Pot for 30 minutes.
When the time is up, let the pressure naturally release for 10 minutes, then quick-release the remaining pressure.
Carefully remove the casserole and top with remaining ⅓ cup cheese. Set under the broiler for 3-5 minutes until cheese begins to brown lightly. Serve immediately.
Watch the recipe video here: