Hot Chocolate Float
Hot cocoa is the new hot fudge.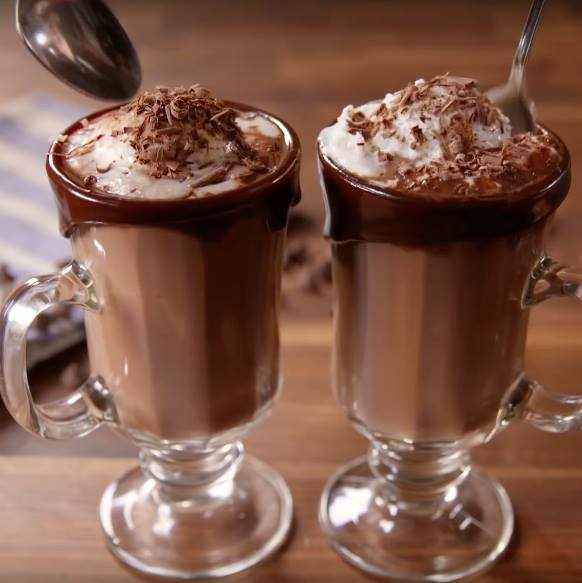 Ingredients
2 c. whole milk
2 tbsp. cocoa powder
¼ c. sugar
1 tsp. vanilla extract
6 oz. chocolate chips
2 tbsp. Chocolate Sauce, for serving
Vanilla ice cream, for serving
Chocolate shavings, for serving
Instructions
Bring milk to a simmer in small saucepan over medium heat. Whisk in cocoa powder and sugar and stir until no lumps remain. Stir in chocolate chips and vanilla and cook, stirring occasionally, until the chocolate is completely melted. Turn off heat.
Pour chocolate sauce in a small dish. Dip cups in the chocolate to rim the cup. Pour hot chocolate into each glass, then top with a scoop of ice cream and some chocolate shavings.
Watch the recipe video here:
How To Make Hot Chocolate Floats

If you haven't had a Hot Chocolate Float yet, you're seriously missing out. Full recipe: http://dlsh.it/wyj5aEt

Posted by Delish on Friday, November 24, 2017