HOMEMADE CHERRY PIE FILLING
Homemade Cherry Pie Filling comes together in just a few minutes. Try a spoonful with your morning yogurt or spooned over a stack of fresh, crispy waffles for a delicious treat!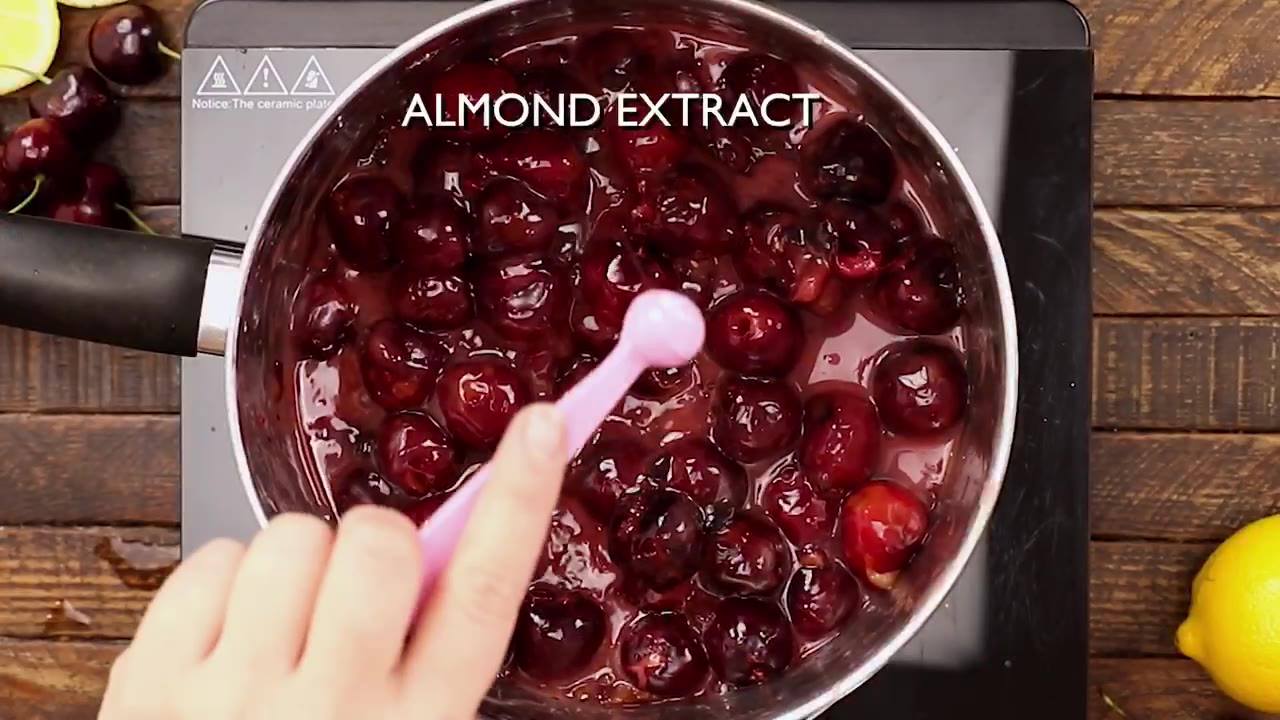 Ingredients
5 to 6 cups fresh pitted cherries, about 2½ to 3 pounds
½ cup water
2 tablespoons freshly squeezed lemon juice
⅔ cup granulated sugar
4 tablespoons cornstarch
¼ teaspoon almond extract, optional
Instructions
In a saucepan over medium heat, combine cherries, water, lemon juice, sugar and cornstarch.
Bring to a boil; reduce heat to low and cook, stirring frequently, for about 10 minutes.
If using, stir in almond extract. Cool slightly before using as a topping.
NOTES
If using sour cherries, you will need to adjust the amount of sugar. I'd recommend starting about ¾ cup and working your way up if more sweetness is needed.
Refrigerate leftover fresh cherry pie filling in a sealed container for up to 3 days.
This recipe freezes beautifully.
Watch the recipe video here: