Grilled Chicken Caprese Sandwich
Enjoy this easy, cheesy caprese!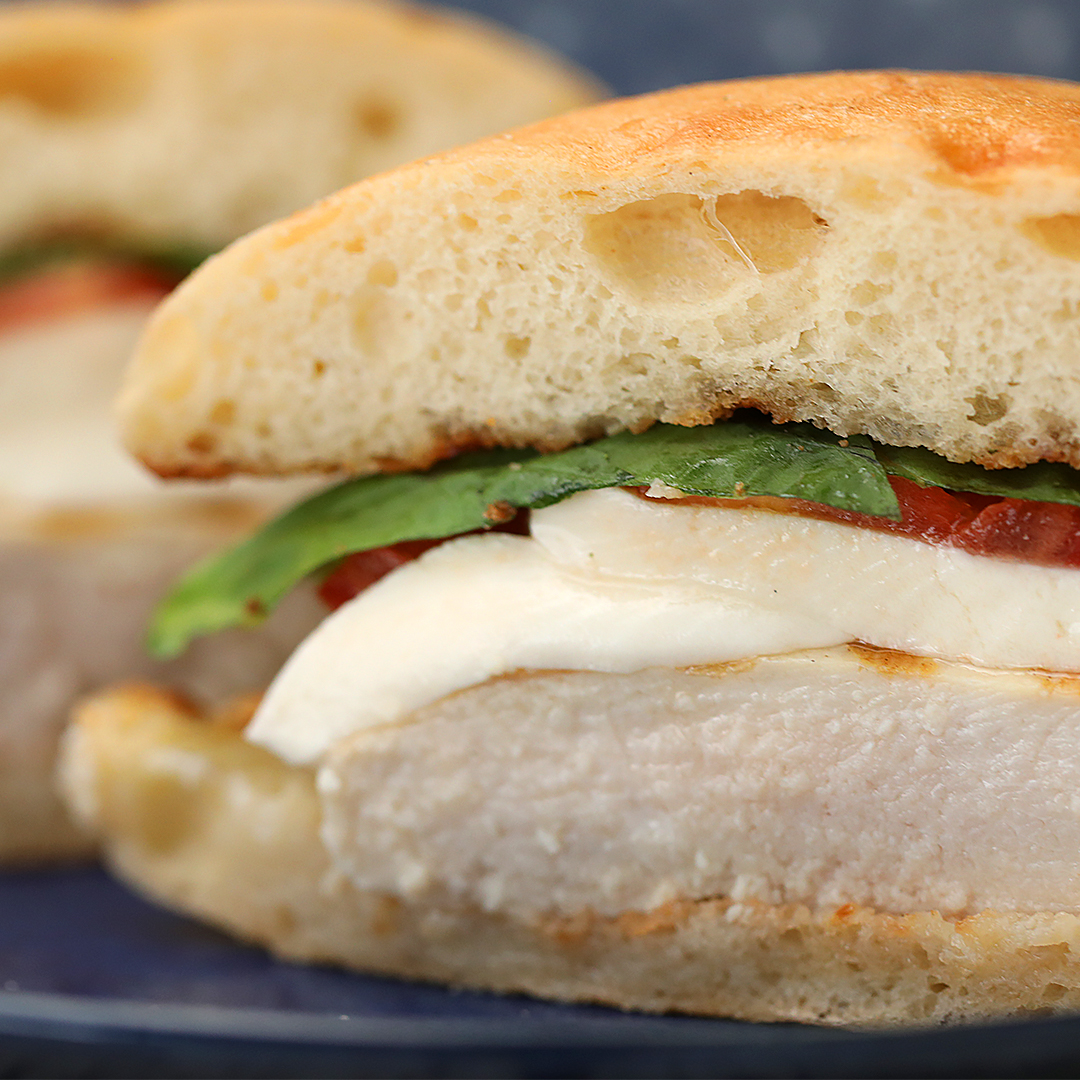 Ingredients
⅔ cup Land O Lakes® Butter with Canola Oil
4 large or 6 small garlic cloves, minced
½ teaspoon coarse salt
4 ciabatta rolls, or a similar type of crusty bread
4 boneless, skinless chicken breasts
Olive oil
Salt and pepper
8 ounces fresh mozzarella
3 large tomatoes
Handful of basil leaves
Instructions
Place Land O Lakes® Butter with Canola Oil in a bowl, add the garlic and salt. Fold
everything together until evenly incorporated.
Slice rolls in half and spread generously with garlic butter.
Grill the rolls for a few minutes, until grill marks appear and bread is toasty.
Drizzle chicken breasts with olive oil. Sprinkle generously with salt and pepper. Grill
chicken on both sides until cooked through. Brush chicken with garlic butter while it is
cooking.
Slice tomatoes and mozzarella into rounds.
Build sandwiches: place a chicken breast on a roll. Layer on mozzarella slices, then
tomato slices. Place a few basil leaves on top, then the top half of the roll. Slice
sandwiches in half and serve!
Watch the recipe video here:
Grilled Chicken Caprese SandwichEnjoy this easy, cheesy caprese!

Posted by Tasty on Saturday, June 23, 2018